Speakers
Akshay
Academic Director and Lead Instructor, Qubit by Qubit
Panel II: Evolution of Quantum Program Languages
Clare
Senior Advisor for Standardization in the Standards Coordination Office, NIST
Presentation: Quantum Computing Standards
Clare Allocca is Senior Advisor for Standardization in the Standards Coordination Office at NIST. The Standards Coordination Office is the NIST standardization focal point for federal government and a key information source for US industry on standards-related market access issues. Clare leads and supports extensive standards development activity as well as associated standards and conformity assessment policy. Clare currently holds several standards-related leadership positions, including Chair of the US Mirror Committee of ISO-IEC/JTC1/WG14 Quantum Computing.
Clare has over 30 years of experience in program and strategic management and R&D for biotechnology standards, quantum computing, advanced materials, manufacturing, cyberphysical systems, surface engineering, and measurement technology. Previous positions include Chief of the US Measurement System Office, Director of the NIST Foundations for Innovation Program, Senior Technical Advisor of the NIST Materials Science and Engineering Laboratory, and Program Manager for Advanced Materials and Manufacturing in the Advanced Technology Program.
Clare holds Bachelor of Science Degrees in Materials Science and Engineering, and Geochemistry from the Massachusetts Institute of Technology; a Master of Science Degree in Ceramic Engineering from the University of Illinois at Urbana-Champaign; and a Master of Science Degree in Management of Technology from the University of Pennsylvania/Wharton Business School. She has also authored or co-authored numerous scientific publications and speaks frequently on standardization-related topics. Clare is also the recipient of the NIST Bronze Medal, US Department of Commerce Gold Medal and US Federal Gears of Government Award.
Razieh
Strategic Partner Alliance Manager, Zapata Quantum Computing Inc.
Panel III: Manufacturing Quantum Components
Razieh is Strategic Partner Alliance Manager at Zapata Quantum Computing Inc. She is responsible for establishing relationships and agreements between Zapata and quantum hardware providers. Razieh holds a PhD in quantum information processing from University of Waterloo in Canada. She has worked for both private sector, Xanadu Quantum Technologies and Anyon System, and public sector, Government of Canada and Transformative Quantum Technologies Program.
Reza
CEO and Founder of PQSecure and Professor at FAU
Panel 3: Quantum Data Centers
Dr. Reza Azarderakhsh is the CEO and Founder of PQSecure with the main focus on development of quantum-safe cryptographic solutions for tomorrow's data today in-transit, at-rest, and in-use. Dr. Azarderakhsh is well-known fo the development of several cryptographic algorithms and architecture for various applications. He published more than 100 papers in journals and conferences on applied cryptography.
Scott
Cryogenics Team Lead in the Quantum Electromagnetics Group, NIST
Panel I: Future Opportunities for Cryo Systems for Quantum
Scott Backhaus is currently the Cryogenics Team Lead in the Quantum Electromagnetics Group at the National Institute of Standards and Technology working on improving cryogenic systems for quantum sensors. He is also an independent consultant to Camus Energy, a startup company focused on monitoring and control of electrical distribution networks. He recently served as the Coordinator for Electromagnetic Pulse and Geomagnetic Disturbance impacts on critical infrastructure systems for the Department of Homeland Security's (DHS) Cybersecurity and Infrastructure Security Agency. He previously served in multiple roles in his 20-plus years at Los Alamos National Laboratory (LANL), including Program Manager for Office of Electricity and principal investigator for several projects in that office, Program Manager for DHS Critical Infrastructure, and team lead for LANL's component of the DHS National Infrastructure Simulation and Analysis Group. While at Los Alamos, he performed basic and applied research on thermoacoustic engines and refrigerators with a focus on electric power generation and natural gas liquefaction. He received his Ph.D. in Physics in 1997 from the University of California at Berkeley in the area of macroscopic quantum behavior of superfluid 3He and 4He.
Sahar
Quantum Computing Research Intern, Institute for Data Processing and Electronics, Karlsruhe Institute of Technology
Panel I: A Survey of Research on Quantum Repeaters
Sahar is a Research Master's candidate in Nanotechnology at the Faculty of Sciences of Tunis. She is currently a Quantum Computing research intern at the IPE, Karlsruhe Institute of Technology in Germany. She is a Qiskit Advocate and the Co-Founder and Local Coordinator of QTunisia, the first community of Quantum Computing enthusiasts in Tunisia, aiming to promote and teach about quantum technologies.
Mihir
Physicist, Harvard University
Panel 4: New Technology Routes
Mihir Bhaskar is an experimental physicist with a background in quantum optics, quantum memories, and quantum networks. Mihir's expertise lies at the intersection of quantum science and engineering, and he is passionate about realizing applications of quantum technologies. During his PhD research at Harvard, he helped develop a novel integrated nanophotonic quantum repeater platform based on color-center qubits in diamond. Using this system, his team was able to perform the first experimental demonstration of memory-enhanced quantum communication, a major milestone towards large-scale quantum networks based on quantum repeaters.
Paolo
Global R&T Cooperation Manager, Airbus
Panel I: Quantum Computing in the Aerospace Industry
Paolo Bianco got graduated in Aeronautical Engineering in Turin (Italy) after having graduated as Master of Science in Mechanical Engineering at Cranfield University in UK and having studied in prestigious technical universities across Europe.
He started working with European Commission (EC) before graduation, when he co-founded a European Economic Interest Group to run projects in response to EC thematic network calls.
After a period as project management consultant, Paolo started his career in space at CGS (now OHB), Milan, Italy, then he joined Astrium, now Airbus, in Portsmouth, UK.
In his role of space system engineer, Paolo has designed systems for Earth orbit and for interplanetary missions. Currently most of such systems are flying while or being finalised for flight.
In parallel as technologist, Paolo has developed a wide range of diverse technologies for space and aerospace applications. This eventually became his main job as Global R&T Cooperation Manager for Airbus Defence and Space, with remit on UK and Asia-Pacific.
In 2015 he got involved in Quantum Technologies (QTs), investigating and assessing on how to use them in Airbus operation and products of Defence and Space division, where he currently works. He provided his view on QTs application to the European Parliament (STOA) and the House of Parliament (POST), consultancy research definition to the European Commission for the deployment of the QT Flagship (High Level Steering Committee member) and to the European Space Agency and UK Space Agency (as QT Space Report contributor). Currently he is acting as industry advisory board member to a number of European and national initiatives and he is leading the strategy subgroup for quantum computing of the European Quantum Industry Consortium.
Michael
CEO and Founder, Q-CTRL
Special Event: Quantum Software CEO Summit
Michael J. Biercuk is the CEO and Founder of Q-CTRL, a quantum technology company, and a Professor of Quantum Physics and Quantum Technology at the University of Sydney. In his academic position he leads a research team as a Chief Investigator in the ARC Centre of Excellence for Engineered Quantum Systems, exploring the role of control engineering in quantum-coherent systems. Michael earned his undergraduate degree from the University of Pennsylvania, and his Masters and PhD from Harvard University. He held a research fellowship in the Ion Storage Group at NIST Boulder, and has served as a full-time technical consultant to DARPA, helping to steer government investments in quantum information and advanced computer architectures. Michael is a SXSW and TEDx speaking alumnus and a multi-time Australian Museum Eureka Prize nominee and winner.
Christopher
Chief Reinvention Officer, Improvising Careers
Panel III: Building a Quantum-Competent Workforce
Christopher Bishop is a technology futurist, TEDx speaker, LinkedIn Learning instructor and former IBMer. He is passionate about the power of emerging technologies to positively transform business and culture, especially quantum information science.
Chris has performed the role of Master of Ceremonies at four Inside Quantum Technology virtual events as well as the most recent hybrid version held in New York City in November 2021. He also moderated a panel on "Building a quantum-competent workforce."
Twice a month, Chris interviews C-suite executives at leading quantum companies for his Quantum Tech Pod. Guests have included Chad Rigetti, (CEO and Founder, Rigetti Computing), Pete Shadbolt (Chief Scientific Officer, PsiQuantum), whurley (CEO, strangeworks), Ilana Wisby (CEO, Oxford Quantum Circuits) and Ilyas Khan (CEO, Quantinuum). It is available on Apple Music and Spotify.
Chris is also a member of the Quantum Economic Development Consortium (QED-C) and co-leads the Education subgroup in the Workforce Technology Advisory Committee.
In addition, he has contributed to numerous quantum events as a moderator and panelist including Quantum London's "The People That Keep the Qubits Spinning" (June 2021), "Quantum AI and ML" for Transform Industry (Sept 2021), the launch of the Quantum Strategy Institute (Sept 2021) and two Washington, D.C Quantum Meetups (Oct and Nov, 2021).
Martijn
Science Journalist, Cool Science;
CTO and co-founder, inPhocal
Panel II: Quantum Repeaters: Commercialization potential
I am a physics enthusiast, whether I'm at work or in my free time. I have been working for many years in new technology development: at research institutes, bigger and smaller companies. I've always been working on the edge of science and industry, which involves taking research out of the lab and onto the market. In 2020 I co-founded the startup inPhocal, where we are developing a ground-breaking laser technology that will revolutionise the laser processing industry.
I am also keen on improving science communication. As a science journalist I aim to write articles on scientific topics that are appealing to a wide range of people. I get motivation out of making people enthusiastic about physics, which I believe can only be by making difficult topics easy to understand, whilst not giving in on what makes physics cool to read about.
I enjoy quantum physics the most. Its principles are almost incomprehensible for most people, even though we all use quantum based technology in our daily lives. And many more new quantum technology applications will most certainly change our world. I'm looking forward to seeing a bright quantum future coming.
Peter
Senior Vice President, Principal Archiitect; Post Quantum Cryptography, Quantum Systems & Emerging Technology Leader Information and Cyber Security – Emerging Technologies, Wells Fargo & Company
Peter Bordow is the Senior Vice President and Post-Quantum Cryptography, Quantum Systems & Emerging Technology Leader in Information and Cyber Security at Wells Fargo. In this role, Peter is responsible for leading research and development, strategy, and ideation across a portfolio which includes digital identity, privacy enhancing technologies, and other innovation areas.
With more than 30 years of technology, thought leadership, and management experience in the financial, aerospace, defense, and communications industries, Peter has managed and designed large research and development and innovation technology projects for: digital circuit design, radar and laser weapon systems, networking, storage and databases, security and application development, and regulatory compliance, governance, and auditing.
For the last 15 years, Peter worked as the Principal Architect researching and innovating emerging technologies and is the author of numerous technical papers: Quantum Technology, Digital Identity, Artificial Intelligence, Regulatory Technology (RegTech), Extended Reality (XR), and Internet of Things (IoT). In addition, Peter's distinguished accomplishments at Wells Fargo are: the 2021 Inventor Hall of Fame inductee, 2020 Galileo Award for integrating patent strategy, 2019 Einstein Award for advancing innovation in unchartered areas, 2017 Gold Coin for innovation, and more than 40 U.S. patents filed and nine grants for quantum technology, post-quantum cryptography, and digital identity.
Peter lives in Arizona. He holds a 2nd degree black belt in Tai Kwon Do. He is a recording and performing artist with several released albums. He is a passionate obstacle course race enthusiast.
Thierry
Executive Director, European Quantum Industry Consortium (QuIC)
Panel 3: Trade and foreign policy considerations
Panel 4: A survey of industry trade groups
Dr. Thierry Botter is Executive Director of the European Quantum Industry Consortium (QuIC), an industry association designed to boost European-industry competitiveness in quantum technologies. QuIC operates as a collaborative hub, bringing together SMEs, large corporations, investors, research organisations. Dr. Botter was previously deputy-Chief of Airbus' central research & technology (CRT) organization and head of Airbus Blue Sky, a research department within CRT dedicated to emerging, transformative technologies. He also served as a member of the first strategic advisory board for the European Commission's Quantum Technologies Flagship. Prior to joining Airbus, Dr. Botter was a researcher at NASA's Jet Propulsion Laboratory, working on the development of space-based quantum sensors. He holds a PhD in physics from the University of California, Berkeley, and Master's degree in aerospace engineering from the University of Illinois at Urbana-Champaign.
Markus
Founder & Managing Director, JoS QUANTUM
Panel I: Quantum for Quants: New Quantum Software and Services for the Financial Industry
Markus founded JoS QUANTUM in 2018. Before that, he worked for Deutsche Bank and as a consultant for various financial institutions. He implemented various quantitative models for fraud detection and risk modelling. Markus studied mathematical physics in Magdeburg, Tokyo and Taipei.
Sella
Chief Executive Officer, Nvision
Talk IV: New generation of Quantum Enhanced MRI agents
Dr. Sella Brosh is the Chief Executive Officer of NVision Imaging Technologies since 2016. As CEO, Dr. Brosh leads the business and clinical development efforts of the company. Prior to joining the leadership team of NVision, Dr. Brosh worked as senior engagement manager at the US mid-atlantic office of McKinsey & Company. He led multiple global commercialization efforts in the Pharma and Medical Device spaces and worked alongside Market Access and R&D teams of top-10 companies to optimize their early pipelines and structure a value driven approach for their products. Dr. Brosh also worked at Oscar Health, a US based tech-driven health insurance company, where he managed the network of clinicians and hospitals in 4 states (NY, NJ, CA and TX). Prior to his career in the healthcare industry he served as a combat engineering officer, first as platoon commander and later as an officer of operations of a combat battalion. He received his Bachelor of Medical Science (magna cum laude) and Medical Doctor degrees from Tel-Aviv University.
Rebel
Vice President of Strategy & Marketing, Quantum Computing Inc.
Panel I: The Novel Capabilities for Quantum Computing
Rebel Brown is QCI's Vice President of Strategy & Marketing. Her deep expertise in strategy, product marketing/management and positioning has helped various U.S. and European advanced technology companies to create, enter and lead markets.
Rebel has helped leading edge technology ventures raise over $500 million in startup funding and supported exits to companies like Apple, IBM, EMC, SGI and BEA. Rebel is a proven marketing guru who's consulting expertise for go-to-market strategies has led to dramatic results for over 75 startups and 200 high-tech and complex B2B technology companies.
Rebel is also a passionate speaker and workshop leader, using the power of neuroscience to help executive teams align communication to drive business performance. Rebel is the founder of Unstoppable U, a non-profit organization working with kids to heal them from abuse and trauma. Rebel earned a Bachelor of Business degree from the University of Evansville.
Niels
Co-Founder CEO, Qblox BV
Panel I: Quantum Processors: Novel Architectures and Technologies
Panel II: A Roadmap for Quantum Control Systems
Niels (CEO Qblox) specialises in controlling quantum computers performing the first feedback on solid-state qubits in 2012. His PhD research with Leonardo DiCarlo at TU Delft has led to more than ten scientific publications centred around fault-tolerant quantum computing with superconducting circuits. The work at QuTech enabled the control of setups with up to 50 qubits and has now found its way to the market via the company Qblox. With Qblox new and industrialized generation of control stacks, he is paving the way for quantum computer integrators worldwide to reach practical applications in quantum computing. Niels is co-founder and CEO of Qblox, he is responsible for General Management, Sales, Fundraising, IP growth and HR.
Tommaso
Director, Institute for Quantum Control, Research Center Jülich and Chair, EU Quantum Community Network
Panel I: National Quantum Programs
Scientific degree: PhD in Physics, BA in music
Prev. positions: Professor of Quantum Information Processing and Director of the Institute of Complex Quantum Systems, University of Ulm; Director of the Centre for Integrated Quantum Science and Technology, Universities of Ulm and Stuttgart and MaxPlanck Institute for Solid-State-Research
Curr. positions: Director of the Peter Grünberg Institute, Institute for Quantum Control; Professor of Quantum Information, Institute of Theoretical Physics, University of Cologne
Publications (5 most important since 2007)
T. Caneva, M. Murphy, T. Calarco, R. Fazio, S. Montangero, V. Giovannetti, and G. E. Santoro, Optimal Control at the Quantum Speed Limit, Phys. Rev. Lett. 103, 240501 (2009) S. J. Glaser, et al., Training Schrodinger's cat: quantum optimal control Strategic report on current status, visions and goals for research in Europe, Eur. Phys. J. D 69, 279 (2015) P. Doria, T. Calarco, and S. Montangero, Optimal Control Technique for Many-Body Quantum Dynamics, Phys. Rev. Lett. 106, 190501 (2011) S. van Frank, A. Negretti, T. Berrada, R. Bücker, S. Montangero, J.-F. Schaff, T. Schumm, T. Calarco, J. Schmiedmayer, Interferometry with non-classical motional states of a Bose–Einstein condensate, Nature Communications 5, 4009 (2014) A. Acín, et al., The quantum technologies roadmap: a European community view, New Journal of Physics, Volume 20, (2018)
Robert
Independent Consultant and Security Researcher, Med CyberSecurity
Panel III: Quantum and Crypto-Currencies
Dr. Campbell is a senior cryptologist, former naval officer cryptologist, electronics, spacecraft, sea, land-based reconnaissance expert, and a healthcare certified information technologist. Additionally, Rob holds the following degrees and certifications: Space Systems Engineering Professional Code: Bachelor's Degree in Electronic Engineering Technology, Masters' in Computer Science, and awarded a Ph.D. in Quantum Resistant Technologies in 2020. He has many years of experience in the Department of Defense, the Private Sector, and the Intelligence Community.
Kayleigh
Quantum Engineer, Atom Computing
Kayleigh Cassella is a Quantum Engineer at start-up Atom Computing, a company on a mission to create both scalable and reliable quantum computers with nuclear-spin qubits made from neutral atoms. Prior to joining Atom, Kayleigh completed her PhD in 2018 from UC Berkeley studying atom interferometry with laser-cooled lithium and a subsequent postdoc exploring laser-cooling and trapping titanium.
Andersen
CEO, Post-Quantum
Panel III: Quantum and Crypto-Currencies
Panel I: Market and Product Evolution for Post Quantum Encryption
A computer auditor by training, Andersen was Head of Credit Risk at JP Morgan, Head of Corporate Development at LabMorgan (JP Morgan's FinTech investment unit) and also COO of the Carlyle Group's European Venture Fund. More recently, Andersen ran TRL, a provider of ultra-secure solutions to government – TRL was subsequently sold to L-3, the US Defence Group.
10 years ago Andersen established Post-Quantum, a start-up working to develop encryption capable of withstanding a quantum attack, and the firm is a frontrunner in NIST's global competition to identify a new cryptographic standard to replace RSA and Elliptic Curve for public-key cryptography. Most recently, using many of Post-Quantum's R&D innovations, the Company founded Nomidio, a quantum-ready SaaS based biometric authentication and verification business that works to provide a secure way for people to log-in to accounts without all the problems of passwords.
Christopher
Senior Scientist, National Physical Laboratory
Panel III: Evolution of Standards for QKD and QRNGs
Christopher Chunnilall is a Senior Scientist at NPL, the UK's national metrology institute, where he leads research on quantum photonics metrology and its application to evaluating and testing quantum optical technologies such as quantum key distribution and quantum random number generation.
He is the vice-Chair for quantum photonics in the European Metrology Network for Quantum Technologies, a member of international single-photon metrology working groups, and the ETSI ISG-QKD and ISO/IEC JTC 1/SC 27 WG 2 and WG3 committees working on standards for QKD and QRNGs.
Emily
Senior Physics Reporter, Science News
Panel III: Quantum Memories: Where will they be used?
Emily Conover is the senior physics reporter at Science News in Washington, D.C. She has a Ph.D. in physics from the University of Chicago and has previously written for Science Magazine, the American Physical Society, and the Milwaukee Journal Sentinel. She is the president of the D.C. Science Writers Association.
Dillion
Senior Associate Analyst, IQT Research
Panel II: Fiber Versus Satellite in Quantum Networks
Dillion Cottrill is a senior associate analyst who holds undergraduate degrees in physics and economics. While an undergraduate, he worked with single photon sources and became fascinated with their applications to computation and communication. He is from Charleston, West Virginia though he currently resides in Long Island, New York where he is working to complete a masters degree in physics at Stony Brook University. Dillion is very interested in quantum technology and its development, and plans to start a company in the field after finishing his education. His mission at Inside Quantum Technology is to gain a firm understanding of current day trends in the emerging quantum technology field, as well as meet other like-minded people. In his free time, he enjoys lifting weights and reading books.
Esperanza
Head of Strategy and Outreach, Multiverse Computing
Panel II: Planning for the Quantum Era at Major Financial Institutions: Case Studies
Esperanza Cuenca-Gómez is Head of Strategy and Outreach at Multiverse Computing. She is a digital transformation enthusiast with more than 10 years of experience in consumer finance and banking, and more than 5 years in strategy and operations consulting. Quantum mechanics has always fascinated Esperanza, so she decided to study and research in quantum computing and communications. As an engineer, Esperanza sees applied science and engineering as ways to build new technologies, solve problems, and contribute to society. Esperanza also serves as Head of Change Navigation at the Quantum Strategy Institute.
Paolo
Co-founder, Quantum London
Panel I: Quantum for Quants: New Quantum Software and Services for the Financial Industry
Paolo is the Director of Operations at Brit Insurance where he started in 2019, building on over ten years' experience in the London insurance market. Paolo has always had an eye on the impact of technology on the medium-term future starting with remotely control video-conference robots in the '90s and self-scan supermarkets at the turn of the millennium. In 2015 he co-founded InsTech London to ensure the best possible community for those interested in the growing wave of fintech innovation in the insurance space.
In 2019 Paolo's radar noted quantum computing and he co-founded Quantum London with the aim of defining the "impact of quantum computing" in a way that executives and managers can understand.
Quantum London is constantly looking for speakers and hosts for online and in-person events. Please get in touch if you or your company would like to be involved. In 2021 Paolo published a short ebook aimed at explaining the impact of quantum computing to non-technical readers – available at https://www.bit.ly/quantumuk and https://www.bit.ly/quantumus
Paolo holds an MEng from Imperial College, London, an MBA from Kellogg School of Management, and is a Fellow of the Institute of Engineering and Technology.
Jack
Business Development Scientist, FormFactor
Panel I: Future Opportunities for Cryo Systems for Quantum
Jack DeGrave joined the FormFactor-HPD Business Development team in early 2021 where he has focused on engaging with the Quantum Development Community members to map out the needs for cryogenic test and measurement, high density I/O device interfacing, and cryostats for deployment of quantum processors. His background in cryogenic test and measurement dates to early 2010 during his PhD studies in low temperature transport of helimagnets and skyrmions at the University of Wisconsin-Madison. After graduating, he held business development positions at several cryogenics companies. Jack brings greater than a decade of experience in cryogenic system design and test & measurement.
Martijn
Chief Information Security Officer, ABN AMRO Bank
Panel II: Planning for the Quantum Era at Major Financial Institutions: Case Studies
As top executive and Chief Information Security Officer at ABN AMRO Bank, Martijn has more than 20 yearsof experience of driving the security strategy of the organisation. Next to that, he has been teaching andsupervising master students for over 10 years at Dutch universities. Since early 2020, he is visiting professorInformation Security at the University of Amsterdam, conducting research in the field of informationsecurity governance, decision making, security automation and information theory.
Next to his executive- and academic roles, he is member of the supervisory board of Stater N.V. and memberof the ICT advisory board of CBS (Statistics Netherlands).
As experienced leader in cybersecurity, Martijn also enjoys presenting keynotes, lectures and trainings.
He is dedicated to help develop cybersecurity leadership.
Maurizio
Editor & Technical Writer, AspenCore
Editor-in-Chief of Power Electronics News and EEWeb - Correspondent, EE Times, EE Times Europe
Panel II: The Future of QKD in a World of Post Quantum Cryptography (PQC) and Why QKD is So Maligned
Maurizio has worked in the research field of gravitational waves and in space research projects as a design engineer. He wonders at times if someone up there has been sending us messages that we haven't received or been able to decrypt. Maurizio is an electronic engineer and holds a Ph.D. in Physics. Maurizio enjoys writing and telling stories about technology and electronics. His main interests are Power, Automotive, IoT, Digital. Maurizio is currently editor-in-chief of Power Electronics News and European Correspondent of EE Times. He also oversees discussions on EEWeb.com. He has written various technical and scientific articles, and a couple of books for Springer on Energy Harvesting and Data Acquisition and Control System.
Whitfield
Co-inventor, Public Key Encryption
Panel II: Quantum Safe in the Government and Military
Dr. Whitfield Diffie is the co-inventor of public key cryptography, pioneering dual-key cryptography in the early 1970s. Before writing the 1976 paper, "New Directions in Cryptography," with Martin Hellman, encryption technology was the sole domain of government entities. The Diffie-Hellman key exchange protocol democratized the use of cryptography and revolutionized the landscape of security in the private sector.
In 2015, Dr. Diffie became a winner of the Turing Award, widely considered the most prestigious award in computer science, for fundamental contributions to modern cryptography.
Dr. Diffie has an honorary doctorate from the Swiss Federal Institute of Technology an honorary Degree of Doctor of Science (Honoris Causa) by Royal Holloway, University of London. In 2011, Dr. Diffie was inducted into the National Inventors Hall of Fame.
Andrey
Director Business Strategy, QRate
Panel 1: National Networks: Strategies And Evolution
Andrey is responsible for the development and implementation of the business strategy of QRate. He has profound experience in managing of sales and marketing activities in top-tier telecom and IT vendors of complex high-tech solutions. Before joining QRate, Andrey has worked both on the customer and on the supplier sides in various Eastern- and Western-European countries.
Being highly oriented on innovative technologies, he has identified quantum industry as the best place to be for the years to come. Andrey's current goal is to market QRate solutions both online and offline: QKD, QRNG and Quantum Laboratory for Universities.
Duncan
President and CTO, Qubitekk, Inc.
Panel III: Opportunities for the Data Networking and Telephone Industries in the Quantum Internet
Dr. Duncan Earl is the President and CTO of Qubitekk, Inc. Prior to starting Qubitekk, Dr. Earl spent 20 years conducting energy and defense-related R&D at Oak Ridge National Laboratory in the fields of quantum sources, quantum computing, and quantum cryptography. Dr. Earl is a serial entrepreneur with numerous patents and technical publications.
Sadegh
Advanced Sensor Engineer, Endress+Hauser Group
Talk I: Future of Quantum Technology in Industrial Process Engineering
Sadegh is a proud member of ''People for Process Automation'' at Endress+Hauser group as an advanced sensor engineer, co-developing the future of process automation.
After finishing his Ph.D. at GSI Darmstadt (and University of Heidelberg), where he researched highly charged ions as tools to explore the fundamentals of the universe using advanced quantum metrology techniques, he joined the Endress+Hauser group to contribute to developing the state of art technologies for a connected process automation.
Given the highly innovative environment at Endress+Hauser Group, alongside few other brilliant teammates, Sadegh initiated the adaptation of quantum technologies at Endress+Hauser Group, a highly disruptive yet rewarding deep tech in the sensing and automation industry.
Emily
Executive Director of the Illinois Quantum Information Science and Technology Center, University of Illinois Urbana-Champaign
Panel III: Building a Quantum-Competent Workforce
Emily Edwards is the Executive Director of the Illinois Quantum Information Science and Technology Center at the University of Illinois Urbana-Champaign. Her background is in physics and science communication. In addition to co-leading the development of the QIS Key Concepts in 2020, she is co-leading the NSF-funded Q2Work program, which is facilitating the National Q-12 Education Partnership. She also has an NSF AISL project to develop an online multimedia glossary of quantum physics terms called "The Quantum Atlas."
Thomas
Innovation Incubator Lead, Merck KGaA
Panel II: Life Sciences and Pharma
Thomas joined Merck KGaA in September 2000 where since then he is scouting novel technologies in different roles, starting in Business Development, then over in IT and Analyst roles. In his normal life he is Innovation Incubator in Merck's Healthcare R&D Informatics Team and tests novel technology for its value to be applied to the Merck Group. This ranges from smart wearables and bioelectronics over to fundamental new technology, like neuromorphic and quantum technology (sensing, computing). He has a PhD in Physics, with thesis in computational Medical Biophysics from the University of Heidelberg.
His passion lies in paradigm shifts and transformation – exploring how culture, technology, ancient wisdom and individual neuroanatomical diversity did and do impact the world views and with that also the primary understanding of problems, as well as the potential solution that emerge when approaching todays' problems with playful curiosity, different mindsets and paradigms. Specific to Quantum Mechanics, he beliefs that there lies hidden potential in each of its over ten different philosophical interpretations – namely looking at problems with a different quantum thinking approach – i.e. reformulating and looking from a different angle to see where quantum features (entanglement, superposition, non-determinism) offer potential solutions, and in general where "unconventional creativity" could crack the hard nuts.
Kees
Chairperson, Business Development Director, QuTech, Delft University of Technology
Panel 1: Building Quantum Communication Ecosystems
Kees Eijkel is Business Development Director at QuTech, the Delft quantum institute founded by the Technical University of Delft and TNO. Before that, he was president of Kennispark Twente, the science park and innovation ecosystem in and around the University of Twente and Saxion University of Applied Sciences, and technical-commercial director of the MESA+ Institute of Nanotechnology. His education is in Mathematics (MSc University of Amsterdam) and Engineering (PhD University of Twente). Kees has held several positions in organizations to support commercialization and startups, including public venture funds.
Chris
CEO & Co-Founder, KETS
Panel I: New Opportunities for Quantum Number Generators (QRNGs)
Chris, CEO & Co-Founder of KETS has been building prototype quantum communication systems and exploring their commercial potential for the last 15 years. After starting as a Lecturer in Quantum Engineering at the Quantum Engineering Technology Labs (QETLabs) at the University of Bristol – where he helped to pioneer a next-gen chip-based approach to quantum encryption – he's now commercialising this approach in the quantum start-up KETS. At KETS, we've figured out how to miniaturise quantum-safe hardware in a size, form-factor, and price-point that makes it commercially viable. We have extensive knowledge of the quantum encryption and communication market through direct engagement with customers in the sectors of Telecommunications, Data Centres, Defence & Space, Finance, Government, and Critical Infrastructure. Chris holds a PhD from the Institute for Quantum Computing at the University of Waterloo.
Nick
CEO, EeroQ Quantum Hardware
Panel I: Quantum Processors: Novel Architectures and Technologies
CEO, EeroQ Quantum Hardware, founded in 2016, building a universal quantum computer using a novel qubit architecture. Member of U.S. Quantum Industry Coalition. Sponsor, Unitary Fund (QC software grant program). Founder, QCEthics.org, a multidisciplinary organization developing the ethical framework for quantum computation and recently featured in Gizmodo. PE/Angel investor. Earlier, founded EOC (leading higher ed services corporation) and served on the BOD of Chicago Public Television.
Jonathan
Deputy Director, Quantum Economic Development Consortium (QED-C)
Panel I: National Quantum Development Groups
Dr. Jonathan Felbinger is the deputy director of the Quantum Economic Development Consortium (QED- C). In his career spanning academia, industry, and government, he has developed research and development (R&D) strategies, exercised oversight of portfolios, and implemented advanced R&D programs. Prior to joining QED-C, Jonathan was with the US Government Accountability Office (GAO), where he led studies and managed technological aspects of reports to Congress. Previously, he was awarded an American Association for the Advancement of Science (AAAS) Science & Technology Policy Fellowship to explore frontiers in fundamental research while serving the Department of Defense's grants office. The Institute of Electrical and Electronics Engineers (IEEE) elevated Jonathan to Senior Member in recognition of sustained, significant scientific and engineering performance. He is dedicated to furthering the development and adoption of quantum and related emerging technologies for national and societal benefits. Outside of the quantum realm, Jonathan is an active volunteer and nonprofit board member and enjoys the outdoors.
Eden
Associate Professor at Stony Brook University and Joint Appointment at Brookhaven National Laboratory
Panel 4: New Technology Routes
Panel 2: Testbeds in the US and Europe
Doug
Consulting Analyst & Managing Editor, Inside Quantum Technology & Quantum Computing Report
Panel I: Quantum Processors: Novel Architectures and Technologies
Doug Finke is a Consulting Analyst to Inside Quantum Technology. He is also founder of the Quantum Computing Report where he applies his wide breadth of experience to help accelerate the deployment of quantum computing. Doug has been involved in the computer, semiconductor, and storage industry for over 30 years and has helped drive the growth of many new technologies during this period. Doug believes that many of the new technology growth patterns he has seen within the computer industry will reoccur as the quantum technology field evolves. Doug has served as the Chief Operating Officer of the startup company, IntelliSense, where he helped sell the company at a valuation of $750 million. As Vice-President of Marketing and Business Development at the semiconductor startup ChipWrights, Doug also helped raise $25 million in venture capital funding. Other important firms for whom Doug has worked include Intel, IBM, Standard Microsystems and HGST/Western Digital. Doug holds degrees in computer engineering and management from the University of Illinois and MIT respectively.
Joe
CEO, Horizon Quantum Computing
Panel II: Evolution of Quantum Program Languages
Driven by the vision of quantum computing as a revolution in computing technology, Joe quit his tenured faculty position to found Horizon Quantum Computing in 2018. Drawing on over 15 years' experience in quantum computing and computational complexity theory, today he fully dedicates his time to Horizon with the goal of making quantum computing a general-purpose computing technology capable of addressing some of the world's most challenging computational problems.
Joe received a BSc in Theoretical Physics from University College Dublin and a DPhil from Oxford, where he went on to become a fellow of Merton College. Prior to founding Horizon, he led the Quantum Information and Theory group at Singapore University of Technology and Design, where he was a tenured associate professor, and was a principal investigator at the Centre for Quantum Technologies. He has published at the highest levels in both theoretical computer science (FOCS, STOC, CCC, ITCS) and physics (Science, Nature Physics, Physical Review Letters, Physical Review X), and has been named as a National Research Foundation Fellow and to the MIT Technology Review Innovators Under 35 Asia list.
Steve
Vice President, Artificial Intelligence and Machine Learning, Mastercard Labs Research & Development
Panel 1: The Quantum Internet as an ultra-secure network
Dr. Steve Flinter is an IT professional with more than 25 years' experience in industry, government and academia. Steve is currently responsible for leading Mastercard Labs' R&D initiatives in Artificial Intelligence, Machine Learning and Quantum Computing. In this role, Steve's team is responsible for supporting Mastercard product groups as they look to introduce AI & ML technologies to their products and services. Steve's team is also responsible for driving Mastercard Lab's research efforts into the application of Quantum Computing to Mastercard and the banking and payments industry.
Steve has been with Mastercard for seven years. Steve's initial role with Mastercard was with the global Mastercard Start Path team – Mastercard's startup engagement and fintech program. In this role, he supported fintech startup companies, connecting them to Mastercard and its global network of customers, accelerating their internal innovation activities.
Prior to joining Mastercard, Steve spent eight years with Science Foundation Ireland (SFI), the Irish Government agency charged with investing in academic research projects. At SFI he managed an investment portfolio of approximately €120m in software, computer science and artificial intelligence projects and research centers. Prior to that, Steve spent ten years in various senior software development roles in a variety of industry verticals.
Steve holds a BSc in Computer Applications from Dublin City University and a PhD in Computer Science, specializing in Artificial Intelligence from Trinity College Dublin.
Axel
Executive VP Quantum-Safe Security, ID Quantique
Topic sponsor keynote
Mr. Axel Foery joined ID Quantique in February 2020 bringing a deep experience in the IT, telecommunications and security fields. He started his career in the telecommunications market working for Deutsche Telekom, Nokia and later Cisco where he built the IP Infrastructure we everyday use. During 16 years at Cisco, he successfully held leadership roles throughout Europe and was responsible for the launch of new technologies and go-to-market approaches for major global markets and verticals.
After working at Cisco, Axel became the CEO of Keymile, a Swiss and German network infrastructure vendor, serving the Energy, Railway, Authority and Carrier markets. There, he implemented a new company strategy focusing on the mission-critical market. To cover the strong security needs of this market, he drove the joint development of a new product with IDQ and Keymile/ABB in 2016. Later, he moved into the Utility market to build the Global B2B Solution Business GTM for E.ON, a major European Utility company. Before joining ID Quantique, Axel was a strategic technology advisor in different Private Equity investments.
Ron
Quantum Physicist, Ben Gurion University
Talk IV: Quantum Sensor Miniaturization
Panel III: Manufacturing Quantum Components
Ron is an Israeli quantum physicist and social activist. He is a professor of quantum physics at Ben-Gurion University of the Negev (BGU) where he heads the Atom Chip group. He was the founder and first director of the BGU center for quantum science and technology since 2010 and the founder and first director of the center for nano-fabrication since 2003. Ron is one of the inventors of the Atom Chip.
Terrill
Professor, Harrisburg University of Science and Technology
Presentation: Quantum Computing Standards
Panel III: Building a Quantum-Competent Workforce
Panel II: China and Quantum: Cooperation, Competition, and National Security
Dr. Frantz is a professor at Harrisburg University where he engages in numerous areas within the quantum ecosystem: He designs and teaches quantum programs and courses from PhD to High School levels, leads algorithm research projects, investigates the labor market, participates in workforce development projects, engages in standards development, and follows the China story. He is the Vice-Chair of the US TAG to JTC 1/WG 14 on Quantum Computing, which is the United States representative body for ISO quantum standards. One area of particular focus is the Masters Degree Incubator initiative, which develops individuals for Master-level study in Quantum Technologies. Dr. Frantz focuses on workforce development issues by monitoring community events, labor demand, and quantum standard setting within several international organizations. Moreover, Dr. Frantz lived and worked in China for 15 years, having returned to the US in 2018. He was a management professor at Peking University HSBC Business School in Shenzhen and a Vice President of Information Technology at Morgan Stanley in Hong Kong (as well as New York and London). He has been teaching a graduate-level course on Managing China Cross-Border Development in China and Denmark for the past ten years. While in Cina we was a regular subject expert guest for CRI (English) Beijing. Dr. Frantz holds Doctorate degrees from Carnegie Mellon University and Pepperdine University.
Conan
Senior Advisor, Digital Finance, Institute of International Finance
Talk I: Quantum Technology Notes to Regulators
Yianni
Head of Business Development, QC Ware
Talk I: QC Ware and the Quantum Computing Stack
Yianni is Head of Business Development at QC Ware. Yianni's main responsibility at QC Ware is to drive new sales, build business partnerships, and provide customer assurance. Before taking on his role at QC Ware Yianni was part of IBM's sales leadership covering the data science product portfolio for close to 10 years. He worked on optimization consulting for 3 years at ILOG Inc. before that and holds a PhD in Operations Research from the University of Maryland, College Park.
Lawrence
President, IQT Research
Panel 4: New Technology Routes
Panel 2: Testbeds in the US and Europe
Recent Developments in the Quantum Community
Panel 4: Quantum Clouds
Lawrence Gasman is the founder and President of Inside Quantum Technology. He has authored industry analysis reports on quantum key distribution, quantum computing, quantum networks, and quantum sensors and numerous studies on high-speed interfaces for high-performance computers. He also served on a panel at the Q2B conference in 2017; the first ever business-oriented quantum computing conference. Lawrence has been tracking commercialization of new technologies for 35 years and has written four books in this area. His consulting work has included both major multinationals and high-tech start-ups as clients and he has also carried out due diligence work for investment banks, venture capitalists and leading management consulting firms.
Gerry
Fellow, MITRE
Panel II: Quantum Safe in the Government and Military
Dr. Gerald Gilbert holds the position of MITRE Fellow. Appointment as MITRE Fellow is the highest of any technical recognition that MITRE bestows. Dr. Gilbert is the tenth person to be named a MITRE Fellow since MITRE was founded in 1958. He received his PhD in Theoretical Physics under the supervision of Nobel Laureate Professor Steven Weinberg at the University of Texas at Austin. After earning his PhD he was awarded the Weingart Prize Research Fellowship in Theoretical Physics at Caltech, then awarded the University Research Fellowship at Cambridge University under Professor Stephen Hawking and was then at the University of Maryland at College Park. Dr. Gilbert has served on the U.S. Defense Science Board and the U.S. Air Force Scientific Advisory Board. He received the Best Student Prize and the Patrick M.S. Blackett Award, both from the NATO International School of Subnuclear Physics in Erice, Italy. At MITRE he has received a number of awards, including the Program Innovation Award, the MITRE Best Paper Award, and three Director's Awards for Technical Excellence. Dr. Gilbert founded MITRE's quantum infor-mation science research activity over 20 years ago and serves as Principal Investigator of the MITRE Quan-tum Moonshot Program.
Cordell
CEO and cofounder, QEYnet
Panel 3: Quantum over Satellites
Cordell Grant has been at the forefront of the small satellite industry for almost 20 years. He has overseen cutting-edge programs such as Canada's first nanosatellite, the world's smallest space telescopes, the first nanosatellite formation flying demonstration and the world's first high-resolution greenhouse gas monitoring satellite. Fascinated by both space and cryptography his entire life, Cordell has combined those passions as CEO and cofounder of QEYnet, a start-up working to commercialize space-based quantum communication.
Mustafa
Marie Curie Fellow, Humboldt University of Berlin
Panel I: A Survey of Research on Quantum Repeaters
Mustafa studied physics in Turkey, earning his BSc and MSc degrees in physics from Bilkent (2008) and Koç Universities (2010) before moving to ICFO – The Institute of Photonic Sciences in Barcelona for his PhD. He graduated in 2015 with a thesis focused on the development of solid-state quantum memory devices for single photonic qubits. Afterwards he moved to the University of Cambridge where his work was centered on quantum optics with novel color centers in diamond. Currently, as a Marie Curie fellow, he has been leading the quantum optics and memory activities within the Joint Lab Integrated Quantum Sensors group at the Humboldt University of Berlin where he is applying his experience in quantum optics and information science to space-based scenarios.
David
CTO, Bluefors
Panel I: Future Opportunities for Cryo Systems for Quantum
Dr. David Gunnarsson, CTO, leads Bluefors' cryogenic development for the quantum technology community. He holds a Ph. D. degree from Chalmers University of Technology, Sweden, 2005, on his work on the Josephson junction based quantum bits. After his Ph. D. he continued research at Low Temperature Laboratory, Helsinki University of Technology (2005-2008) and prior to joining Bluefors, he worked as a Senior Scientist at VTT Technical Research Centre of Finland (2008-2015). With his background in both microfabrication and cryogenic measurements of superconducting quantum circuits, he has a broad understanding of the future requirements in cryogenics for the quantum computation field.
Tom
Senior Advisor, OPTICA (Formerly OSA)
Panel I: Quantum Links and Circuits
Joining OPTICA (Formerly OSA) in 2012, Dr. Hausken has over 40 years in the industry, including market research at Strategies Unlimited, telecom policy at the U.S. Congressional Office of Technology Assessment, R&D and production positions at Alcatel and Texas Instruments, and an earlier position at OIDA. He has a PhD from the University of California at Santa Barbara in optoelectronics.
Eric
Director of Field Engineering, Quantum Xchange
Panel I: Market and Product Evolution for Post Quantum Encryption
Eric brings more than 30 years of experience in cybersecurity, helping develop and deliver many disruptive technologies to market. He has worked with early stage startup companies in security technologies such as single sign-on, identify and access management, malware sandboxing and analysis, software defined networks, and cloud access security brokers. As one of Quantum Xchange's first hires, Eric has been instrumental in the company's efforts to commercialize quantum-safe encryption technologies including Quantum Key Distribution (QKD) and Post-Quantum Cryptography (PQC), guiding prospects, partners, and customers from decision making to deployment.
Jay
Deputy Program Manager, NIST on a Chip
A world-class expert in low pressure and vacuum metrology, Dr. Hendricks serves as the Deputy Program Manager for NIST on a Chip (NOAC), an innovative approach that seeks to utilize fundamental physics to develop quantum-based sensors and standards. He serves as the Scientific Director of IUVSTA (International Union of Vacuum Science, Technique and Application) an organization representing nearly 15,000 physicists, chemists, materials scientists, engineers, and technologists who are linked through their common use of vacuum. Dr. Hendricks received his M.A. and Ph.D. in Physical Chemistry from Johns Hopkins University, and his B.S. in chemistry from Penn State University. Dr. Hendricks has over 30 years of vacuum science and technology experience and has authored over 60. He is a two-time winner of US Department of Commerce Gold Medal, one of which was for an innovative quantum-based pressure standard.
Dr. Hendricks has demonstrated leadership and chairs national and international vacuum standards meetings and symposia. His leadership is nationally and internationally recognized and is sought out on a variety of vacuum standards meetings and symposia program committees. He currently serves as the Chair of IMEKO TC16, AVS Recommended Practices Committee, and AVS Publication Committee.
Bruno
Director of Strategic Quantum Initiatives, and Quantum Key Distribution Expert, ID Quantique
Panel 2: The role of QKD in Quantum Communication
Panel 4: Quantum Clouds
Bruno Huttner is the Director of Strategic Quantum Initiatives, and a Quantum Key Distribution Expert at ID Quantique. He is also the co- chairman of the Quantum-Safe Security Working Group (QSS WG) organized by the Cloud Security Alliance.
Bruno joined ID Quantique in 2014, participating in business development and product management in the Quantum Security division. He then started the space programs, aiming at developing quantum key distribution globally, using satellites.
Bruno is an engineer (Ecole Centrale Paris) and a physicist (PhD from the Technion, Israel Institute of Technology). After an early career in academia, Bruno moved to business. Prior to joining ID Quantique, he participated in the creation of a startup company, Luciol Instruments, which used quantum technologies for improving test and measurements equipment.
Rafal
Head of Product, Xanadu
Panel I: Cloud Industry: The Quantum Perspective
Talk I: Xanadu Photonic Quantum Computing
Rafal Janik is the Head of Product at Xanadu, where he leads the development and delivery of the Xanadu Quantum Cloud platform. He specializes in commercializing deep tech projects and has over 10 years of experience leading software and machine learning teams in both large enterprises and high-growth startups. Rafal holds an MSc in Biophysics from the University of Guelph.
Matt
CEO, QC Ware
Special Event: Quantum Software CEO Summit
Matt Johnson is CEO of QC Ware, a quantum computing software company he co-founded in 2014. He was a captain in the Air Force, and subsequently worked in finance, becoming managing director of private equity and a partner in a principal finance fund at Apollo Management and, before that, managing director in principal investing at Credit Suisse. He is a strong advocate for U.S. government funding of technology startups and research, and is on the steering committee of QED-C.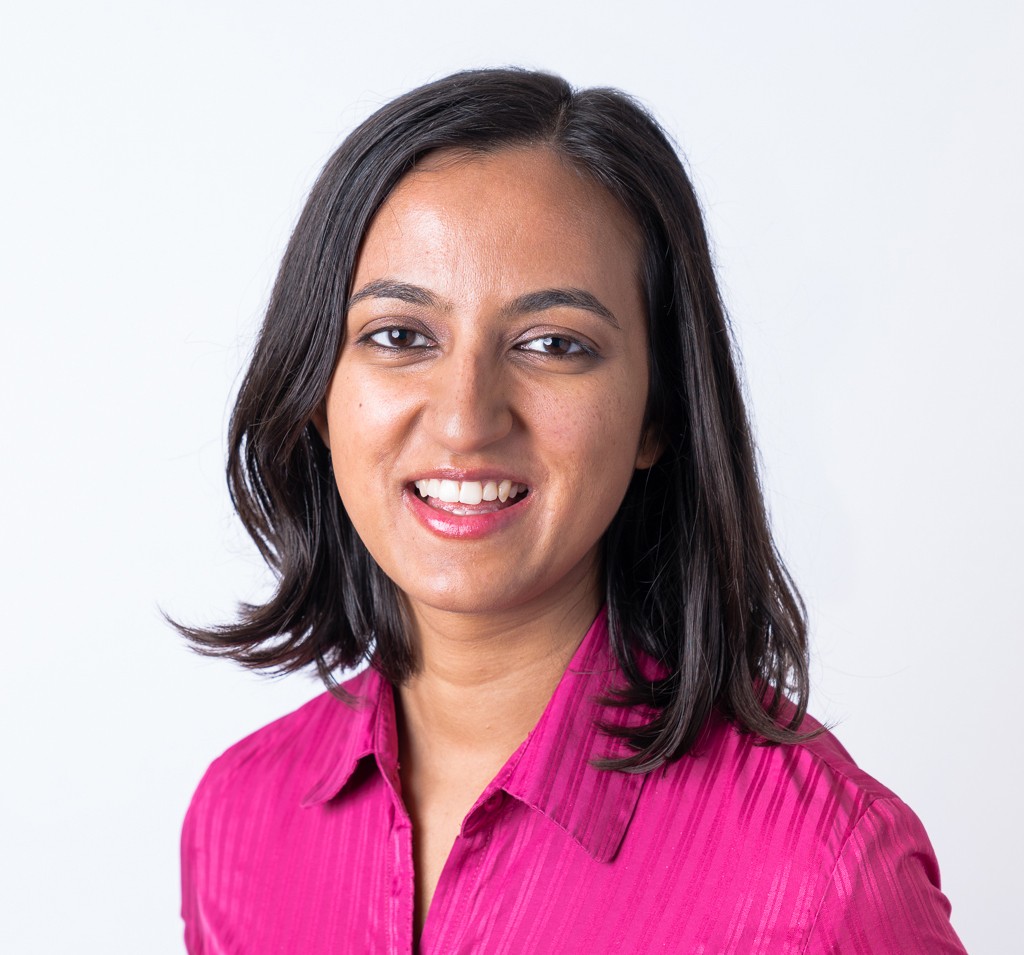 Sonika
Lead Quantum Applications Researcher, IonQ
Topic sponsor keynote
Dr. Sonika Johri leads the Quantum Applications team at IonQ, a company commercializing trapped ion quantum computers. Her research centers around translating the rapidly expanding capabilities of quantum hardware into measurable advantages for end users of quantum computing. She has co-authored several publications involving cutting-edge quantum algorithm demonstrations in the areas of generative and discriminative machine learning, condensed matter physics, quantum chemistry, and optimization, across a variety of quantum hardware platforms. Her work emphasizes the co-design of quantum algorithms, software, control, and hardware in order to come up with practical and scalable solutions that are aimed at making quantum technologies highly impactful as soon as possible. Prior to IonQ, she worked as a quantum algorithms researcher at Intel Corporation, and has a PhD in theoretical physics from Princeton University.
Duncan
Cybersecurity Expert and the Head of Quantum Cybersecurity, Cambridge Quantum Computing
Talk III: The Many Ways to Quantum Safe
Duncan Jones is a cybersecurity expert and the Head of Quantum Cybersecurity at Cambridge Quantum Computing (CQC). His mission is to show the world that quantum computers are our cybersecurity allies rather than merely our adversaries. Duncan has over 13 years of experience developing security solutions for global companies, with projects ranging from Internet-connected hair straighteners to national ID systems. Before CQC, Duncan worked for several large tech companies, including Thales, Arm and Worldpay. He has led teams in various disciplines, including innovation, research, consultancy and product management. He has worked across a range of industries, from hardware security and payments to IoT. In his current role, Duncan oversees all cybersecurity activities at CQC, including the development and commercialization of CQC's unique certified quantum random number (entropy) generation. He holds a bachelor's degree in Computer Science from the University of Cambridge. Duncan lives just outside Cambridge, UK, with his family.
Kris
Head of Product, ORCA Computing
Panel III: Quantum Memories: Where will they be used?
Dr. Kris Kaczmarek is Head of Product at ORCA Computing. ORCA's mission is to change the way people think of quantum computers. Thanks to the quantum memory that Kris invented during his PhD at the University of Oxford, ORCA is able to leverage mature telecoms technology and build cheap, modular quantum processors.
Kris is also a Visiting Academic at Imperial College London and in his spare time leads the quantum computing stream for aggregate intellect, a 10k+ strong online AI community. For his quantum work, Kris was named on this year's Forbes 30 under 30 list.
K
Vice President of Engineering, Qubitekk, Inc.
Panel II: The Future of QKD in a World of Post Quantum Cryptography (PQC) and Why QKD is So Maligned
Mr. "K" Karunaratne holds the position of Vice President of Engineering at Qubitekk Inc, a company building devices and building blocks for commercial Quantum Sources, Sensing and Networking. Mr. Karunaratne's background is in Systems Engineering with specialties in low noise high speed amplification. He has over 25 years of experience working in a variety of positions for academia – large research groups – federal government and private industry – as a consultant his areas of expertise have been beneficial to a diverse range of fields – bioscience – drug discovery – medical products – spaceflight – network security. Currently he represents Qubitekk on several IEEE groups related to Quantum and manages the Engineering group. He has over 14 awarded patents.
Shahar
CEO, Polaris Quantum Biotech
Panel II: Life Sciences and Pharma
Dr. Shahar Keinan is the CEO & co-founder of POLARIS Quantum Biotech. She has over 20 years of extensive experience in the field of computational and theoretical chemistry and published over 50 peer-reviewed manuscripts in the fields of in-silico drug design and discovery, as well as molecular materials design and computational methods development. Shahar has received a Ph.D. in theoretical chemistry from The Hebrew University of Jerusalem, after which she moved to Northwestern University and Duke University for a post-doc positions. Previously she was CSO of Cloud Pharmaceuticals and has been instrumental in the development of the Quantum Molecular Design process since its inception at Duke University, and has pioneered the use of Inverse Design algorithms to optimize electro-optical materials and small molecule drugs.
Moritz
Product Manager of the Software, Zurich Instruments
Topic sponsor keynote
Moritz Kirste is in charge of collaboration projects at Zurich Instruments and he is the Product Manager of the Software of Zurich Instruments' Quantum Computing Control System. As an experimental physicist, he focused on the physical and chemical processes of molecules in the gas phase at the Fritz-Haber-Institute in Berlin and at the Academia Sinica in Taipei. Moritz worked as a scientific consultant, advising political institutions and companies on innovation policy and technology assessment and he was a data science team lead for the development of client specific business analytics products.
Megan
Lead Quantum Computing Applications Engineer, Quantinuum
Talk II: Picking the right Quantum Hardware for the Right Application
Megan Kohagen is a Lead Quantum Computing Applications Engineer for Quantinuum. Megan is responsible for accelerating value from quantum computing by bringing together the work of Quantinuum's algorithms and hardware teams. With experience in the aerospace, retail, and supply chain industries, Megan is utilizing her real-world experience to give insight to what users want and maximize value from Quantinuum offerings. Megan received a M.S.E. in Operations Research from The University of Texas at Austin and a B.A. in Mathematics and French from Bethel University. She is experienced with the challenges that come with solving complex math problems while limited by real-world constraints and is excited for the potential of quantum computing.
André
Published Author and CEO, Interference Advisors
Talk I: Global Quantum Tech Ecosystem Overview
André is the publisher of the leading Quantum Tech newsletter, author in a bestselling book on digital transformation, host of Weekly Quantum World Detangled, and frequent speaker on Quantum Tech. He has been featured in the New York Times, Forbes, The Wall Street Journal, Popular Science, live TV and stages from Las Vegas to Seoul with up to 40,000 in the audience.
Since 2018 he is the CEO of Interference Advisors, the leading data provider & analytics firm in Quantum Tech. The Chairman of OneQuantum, the leading Quantum Tech community organization. And Managing Partner of Entanglement Capital, an investment fund in Quantum Tech.
With 25 years of business experience, André has been a strategy and technology consultant to many Fortune 500 CEOs in both Europe and the USA. As well as to owners and operators of mid-sized services and manufacturing firms, often leading co-investments, consolidations and turnarounds.
Prior to his current role, he co-founded 3 startups – spanning Artificial Intelligence, Blockchain, Digital Transformation, NeuroHealth and SaaS – and mentored hundreds of others through General Assembly, the German Accelerator New York and other entrepreneurship programs.
André studied Quantum Computing at MIT and holds a MBA in Economics from the University of Chicago Booth School of Business as well as a Masters in Business from ICN School of Management. He speaks English, German, French and Italian, has competed in national small boat sailing championships and trains in Krav Maga at the Green Beret level.
Sylwia
Programme Coordinator, QuantERA ERA-NET Cofund in Quantum Technologies
Panel I: National Quantum Programs
Programme Coordinator of the QuantERA ERA-NET in Quantum Technologies www.quantera.eu, world's largest network of Research Funding Organisations in Quantum Technologies from 31 countries, cofunded by the European Commission. Sylwia is the Deputy Head of the International Cooperation Office at the National Science Centre, Poland, governmental research funding agency, where she works since its establishment in 2011. Her main areas of interest are R&I funding policies and effectiveness of international programmes. She holds Executive Master of Business Administration (MBA) from Cracow University of Technology, MA in International Cooperation and European Studies from the Jagiellonian University and MA in Development Cooperation Policy and Management from the SWPS University.
Elica
Quantum Computing Scientist, Boehringer Ingelheim
Panel II: Life Sciences and Pharma
Dr Elica Kyoseva is a Quantum Computing Scientist at the German pharmaceutical company Boehringer Ingelheim, where she is working on advancing the drug discovery process through quantum computing. Her main focus is the extremely precise modeling of molecular systems that will enable new ways to discover drugs and thus will contribute to the global medical progress in the future. Elica is also a Scientific Expert for the Quantum Flagship initiative of the European Commission. Originally from Bulgaria, Elica currently lives in Israel.
Leigh
Rolls-Royce Fellow – Computational Science
University of Warwick Honorary Professorial Fellow, Rolls-Royce
Panel I: Quantum Computing in the Aerospace Industry
Prof Leigh Lapworth is a Rolls-Royce Fellow specialising in Computational Science. He has over 30 years' experience of developing and applying physics based simulation using High Performance Computers. He has led a number of successful collaborative projects involving industry and academia. He is the business principal investigator for a 5-year UK EPSRC Prosperity Partnership in "Computational Science for Advanced Simulation and Modelling of Virtual Systems", jointly led by the University of Edinburgh, which has the aim of developing exascale simulation capabilities of whole gas turbines. He is the Rolls-Royce technical lead for Quantum Computing.
Leigh is a Chartered Mathematician and Fellow of the Institute of Mathematics and its Applications. He is a Royal Society Industry Fellow and an Honorary Professorial Fellow in Computer Science at the University of Warwick. Previously, he has been a director of CFMS Ltd. which is a joint venture between Rolls-Royce and Airbus specialising in high value design using advanced modelling and simulation with high performance computing.
William
Senior Subject Matter Expert for Quantum Resistant Cryptography, National Security Agency
Panel II: Quantum Safe in the Government and Military
Dr. Layton is a Senior Subject Matter Expert for Quantum Resistant Cryptography at the National Security Agency. In this role he guides efforts in a broad range of technical areas related to cybersecurity and cryptography, to include cryptographic strategy and algorithm assessment, risk assessment of security solutions, and efforts in government and commercial security standards, all with the primary aim of smoothly migrating the US Government to solutions resistant to the cryptanalytic potential of quantum computing. He also works in the areas of biometric and PKI authentication and contributes to research in general hardware and software security.
Catherine
Vice President, Strategic Business Development North America, PASQAL
Panel 2: Fiber and Photonics
Dr. Catherine Lefebvre is Vice President Strategic Business Development North America at PASQAL, a French full-stack quantum computing company, and she is based in Boston. Prior to joining the company, Catherine worked in the quantum ecosystem as an Innovation Ambassador US & Canada at M Squared Lasers and also as a Scientific Advisor in quantum technology for the Quebec Government. She was also a Scientific Liaison Officer in artificial intelligence for the National Bank of Canada and then for ElementAI.
Catherine has a background in research and holds a PhD in molecular physics and theoretical quantum chemistry from Université Paris-Sud and Université Laval. She then pursued research as postdoctoral fellow and research associate for almost a decade, at the Université de Sherbrooke, the Canadian Space Agency and the Institut National de la Recherche Scientifique.
John
CTO, QuintessenceLabs
Panel 2: The role of QKD in Quantum Communication
John Leiseboer is founding CTO at QuintessenceLabs Pty Ltd, and is responsible for the research, design, and development of key management, comsec, and infosec products. He is a member of the OASIS KMIP and PKCS11 Technical Committees, and has contributed to the development of NIST, IETF, and IEEE standards, including SP 800-90B and C, and IEEE 802.6. John has worked in the fields of communications and information security for over thirty-five years, designing and architecting commercial and military communications and information security hardware, software, and systems. He has experience in applying conventional, classical cryptography as well as leading-edge quantum key distribution technology to innovative security product designs. Prior to joining QuintessenceLabs, John held senior positions in a number of technology companies working in commercial and military sectors, including RSA/EMC, Boeing, HP, and Plessey Defence Systems. John obtained his Bachelor of Electrical Engineering from the University of Sydney, specializing in electronics, communications, and digital systems.
Brian
Founder and Chair, Quantum Strategy Institute
Author: Quantum Boost
Panel I: Cloud Industry: The Quantum Perspective
Panel I: National Quantum Development Groups
Brian Lenahan is Founder & Chair of the Quantum Strategy Institute, author of the Amazon bestseller "Quantum Boost: Using Quantum Computing to Supercharge Your Business", writes extensively on quantum computing and artificial intelligence and is a quantum strategist, working with innovative companies to design unqiue quantum roadmaps. He is an Innovation Center Advisor and former executive with a Top 10 North American Bank.
Brian's fifth book, his second Amazon Bestseller, "Quantum Boost: Using Quantum Computing to Supercharge Your Business", offers insights into the world of quantum computing and its myriad applications for business.
John
Co-founder and CEO, Seeqc
Panel III: Manufacturing Quantum Components
Panel I: National Quantum Programs
Mr. Levy has worked at the intersection of technology and finance for more than 35 years. In 2018 Mr. Levy co-founded SEEQC, a scalable quantum computing company, where he serves as the company's CEO and Chair. From 2010-18 he served as the Chair of BioLite, a distributed clean energy company. In 2013, Mr. Levy joined the board of goTenna, an ad hoc mesh networking company. In 2011, he was named Chair of Hypres, a digital RF and MRI company. In 2012, Mr. Levy joined the investment committee of the Nathan Cummings Foundation overseeing a $450m endowment and became Chair of the investment committee in 2017, pursuing a commitment to impact investment. Mr. Levy was a founding partner from 2005-2010 of L Capital Partners, a $185m venture capital fund, where Mr. Levy led investments in the technology sector and served on seven technology company boards including WiSpry, OnPATH Technologies, HiGTek, Simparel (Exenta), and Evogen.
From 2001-2005, Mr. Levy was a partner in the Shalom Equity Fund, a seed stage tech fund based in the US and Israel. Prior to 2000, Mr. Levy served as founding CEO of ePlanet, a pioneering computer vision company funded by Interval Research and Intel Corp. During the mid-1990's, Mr. Levy worked at Interval Research Corporation, a Palo Alto based development lab sponsored by Paul Allen. Before that he was a general partner of Ariel Securities Corp., an NASD-licensed broker/dealer specializing in venture capital and media-based investments.
Since 1997, Mr. Levy has served as a board member of the Cathay Investment Fund, a private equity fund with over $1b invested in Chinese companies. He also served on the boards of VisionSense, Adjungo Networks and Ovex and was an adviser to Tseng Labs and Advanced Medical Imaging. Mr. Levy served on the board of Bend the Arc and was chairman of the organization from 2000-2006 overseeing the merger of two non-profits.
Mr. Levy is a regular guest lecturer at Columbia University Business School and has given talks on entrepreneurial finance at Harvard Business School, M.I.T., and at numerous industry conferences including a TEDx event at Amherst College in 2014.
Mr. Levy received an A.B. from Amherst College and an MBA from Harvard Business School.
Paul
President of Quantum Information Platforms, ColdQuanta
Topic Keynote Sponsor - Emerging Quantum Processor Markets
Panel I: Quantum Processors: Novel Architectures and Technologies
Paul Lipman is President of Quantum Information Platforms at ColdQuanta, where he leads the teams building one of the world's most powerful quantum computers and quantum matter emulators. Paul also serves as a Board Director of the Quantum Strategy Institute. Paul previously led multiple successful cybersecurity companies to exit as CEO and has extensive experience leading complex global organizations and transforming cultures, sales execution and innovation delivery. He has an MBA from Stanford's Graduate School of Business, and a BSc in Physics from the Victoria University of Manchester, England.
Diego
Senior Technology Expert, Telefonica I+D
Talk II: QKD Standards and Telecommunications Companies
Dr. Diego R. Lopez joined Telefonica I+D in 2011 as a Senior Technology Expert, and is currently in charge of the Technology Exploration activities within the GCTIO Unit. Before joining Telefónica he spent some years in the academic sector, dedicated to research on network services, and was appointed member of the High-Level Expert Group on Scientific Data Infrastructures by the European Commission.
Diego is currently focused on applied research in network infrastructures, with a special emphasis on virtualization, data-driven management, new architectures, and security. Diego chairs the ETSI ISG on Permissioned Distributed Ledgers and the Network Operator Council ETSI ISG on Network Function Virtualization.
Apart from this, Diego is a more than acceptable Iberian ham carver, and extremely fond of seeking and enjoying comics, and good discussions on any (in)appropriate matter.
More can be found at https://www.linkedin.com/in/dr2lopez/
Andrew
Senior Manager Optical Networks Research, BT
Panel 1: National Networks: Strategies And Evolution
Andrew joined BT in 1985 after a BA in Physics from Oxford University. He has worked on a wide range of optical network systems and technologies, including long haul subsea and terrestrial DWDM networks. He currently heads BT's optical core and access research including quantum communications. He has published over 100 research papers. He was General Chair for the Optical Fiber Communications Conference (OFC) 2017 in Los Angeles. He is Visiting Professor at Essex University, a Senior Member of the IEEE and Chartered Engineer and is Associate Editor of the Journal of Lightwave Technology. He won the prestigious BT Martlesham Medal in 2018. He is currently project manager for the EU Metro-Haul Project and the UK-funded AIRQKD projects.
María
Managing Director & Quantum Policy Lead, Mission-Oriented
Panel II: China and Quantum: Cooperation, Competition, and National Security
María is the founder & managing director at the consultancy cabinet Mission-Oriented, the first global public affairs cabinet exclusively dedicated to Digital, Quantum Information Science and Space technologies. She has spent 7 years helping technology startups, companies and public administrations to align their interests and defining common visions to enhance the pipeline of emerging technologies, from her positions at private cabinets and technology associations. Specialized in helping industries co-design futures and national policy strategies, her team was behind the early concept of Spain's Entrepreneurial Nation Strategy (StartUp Spain). As per studies, after Law & Political Sciences, she deepened her scope in International Relations and Emerging Technologies, and developed her expertise in Business Management of Quantum Technologies and Critical Infrastructure Policy, Security & Regulation. Nowadays, María coordinates the working group that bridges Research & Technology Organizations (RTOs) and Quantum Startups at the European Quantum Industry Consortium (EU QuIC), a group that aims to interconnect European capabilities on quantum technology and thus extend the technology development capabilities in Europe. She is also a member of the Strategy Group at the IPNSIG, a special interest group at the Internet Society that aims to co-defining a vision and strategic roadmap for a Solar System Internet for Humanity, and, in sum, to align global efforts to deploy internet connectivity at an interplanetary scale.
Vikrant
VP of Sales and Operations, USA, Zurich Instruments
Panel II: A Roadmap for Quantum Control Systems
Engineer by training, Vikrant Mahajan joint Zurich Instruments in 2020 as VP of Sales and Operations, USA and leads the Boston based US subsidiary. Vikrant has extensive experience leading sales & marketing teams at the various technology companies and prior to joining Zurich Instruments, Vikrant managed LED retrofit & Smart Home lighting business segments at Osram Sylvania and Ledvance. Vikrant began his professional journey in 2005 as an Applications Engineering Manager at Labsphere Inc and also managed calibration lab and multiple product portfolios. At Labsphere Vikrant was actively involved with organization such as Illuminating Engineering Society (IES), National Electrical Manufacturers Association (NEMA) & American National Standards Institute (ANSI) for developing Solid State Lighting standards. Vikrant also contributed towards US FDA's rulemaking of Labeling and Effectiveness Testing: Sunscreen Drug Products, while at Labsphere. Throughout his career Vikrant has organized multiple educational outreach programs and has represented his companies at conferences and with technical committees.
Cathal
Senior Executive Advisor, University of Copenhagen
Panel 1: The Quantum Internet as an ultra-secure network
Cathal J. Mahon is a technology expert with extensive experience as an investment manager for venture capital funds specializing in high-tech start-ups – including quantum – and, prior to this, from a variety of managerial and R&D positions in the telecommunications industry. More recently, he served as interim CEO at Qubiz: Quantum Innovation Center in Copenhagen, Denmark, from 2016 to 2019 and is currently responsible for the commercialization of quantum technology-based intellectual property created at the University of Copenhagen in Denmark. He is also a member of the Danish National Metrology Institute's Quantum Metrology Advisory Board.
Cathal J. Mahon has a scientific background in both engineering and physics holding a M.Sc. in physics from Trinity College, Dublin, and a Ph.D. in electronic engineering from the Technical University of Denmark. He also holds a graduate diploma in Business Administration from Copenhagen Business School – where he has been an external lecturer – and is the author of a textbook on the emergence of strategy in organizations.
Himadri
Program Manager, Quantum Technologies, VTT Technical Research Centre of Finland Ltd.
Panel II: Quantum Processors: Emerging Supply Chains and Manufacturing
Himadri Majumdar, Ph.D is the Program Manager for Quantum Technologies at VTT Technical Research Centre of Finland. Dr. Majumdar leads R&D service and partnerships with companies in Finland and globally, on Microelectronics, more recently on Quantum technologies and Systems. He has 20 years of experience in R&D, Business Development and Sales of Micro, nano and printed electronics. He is a trained experimental physicist with 20+ research articles in international journals. He has also co-supervised Ph.D students as Adjunct Professor at Tampere University and Åbo Akademi University in Finland. In his current role he helps companies, especially fabless start-ups, to utilize VTT's R&D expertise and infrastructure to create new products and pave the path for them from lab to fab.
Denis
CTO, Qrypt
Denis is a physicist and CTO of Qrypt, a post quantum cryptography company. He is a founding member of the Quantum Economic Development Consortium and the Mid Atlantic Quantum Alliance where he is the co-chair of the Crypto Working Group. Denis served 20 years in the intelligence community working on sensitive technology programs in partnerships with National Labs, academia, and large industrial partners. He has patents in quantum entropy and encryption. He works on the American National Standards Institute Quantum Computing Risk Study Group advising the financial community and the ITU-T Quantum Information Technology for Networks advancing international telecommunications standardization.
Anastasia
Quantum Researcher, Bleximo Corp.
Panel III: Quantum and Crypto-Currencies
Anastasia has been a quantum researcher at the Georgia Tech quantum optics and quantum telecommunications lab, a research member of the University of Maryland Joint Quantum Institute, early team member and quantum engineer at Rigetti Quantum Computing, and is currently working on superconducting qubit quantum processors at Bleximo.
Anastasia has a blog and YouTube channel demystifying quantum computing with the goal to get more scientists and engineers into quantum computing research. She also got 2nd place in IBM's Europe Qiskit Camp (a quantum hackathon competition) for work in improving performance of Qiskit, and 1st place in IBM's Asia Qiskit Camp for designing a pulse level programming language for quantum computing.
Matthew
Principal Scientist, Element Six
Panel IV: Emerging Materials for Quantum Technology
Dr. Matthew Markham is a Principal Scientist leading Element Six's Diamond Quantum Technologies program. Matthew received his master degree in physics from the University of Southampton in 2004 followed by completing a PhD in nanostructured semiconductors also while at Southampton in 2006. Then, in 2007, he joined Element Six to pursue a career as an industrial scientist. Initially Matthew worked on a range of projects including fundamental diamond synthesis, diamond power electronics and diamond quantum technologies. Matthew now focus' his research and development efforts on commercialisation of diamond quantum technologies and has managed a range of successful collaborative research projects with many academic and industrial partners around the world. The results of his work and collaborations has culminated in over 15 patents and over 50 academic papers in the field of quantum technologies.
Luke
Founder, Montana Instruments
Panel I: Future Opportunities for Cryo Systems for Quantum
Luke is a business leader, innovator, and engineer who has been involved in the Quantum Information Science and Technology (QIST) supply chain for over 15 years. Beginning with his initial job out of school, Luke developed the first mobile and deployable cryogenic system to enable radar and signals intelligence processing for defense applications, an experience that led to the insight that cryogenics is a major bottleneck for materials and device characterization. To address this bottleneck, Luke founded Montana Instruments in 2010, which is credited with re-inventing cryogenics to accelerate progress in quantum materials research and the nascent QIST industry. Serving on the enabling technologies committee for the Quantum Economic Development Consortium (QED-C), Luke initiated and chaired the QED-C Cryogenics for QIST Workshop in Bozeman in 2019 that convened industry, academia, and government experts for the purpose of building the first U.S. Cryogenics Roadmap for QIST. Luke has recently authored a chapter in the first edition 2020 textbook, Cryogenic Engineering and Technologies: Principles and Applications of Cryogen-Free Systems. Luke is a member of the National Quantum Initiative Advisory Committee (NQIAC) and serves on the National Quantum Literacy Advisory Board.
Marko
CTO, Quantum Dice
Panel III: Evolution of Standards for QKD and QRNGs
Marko Mayr serves as the CTO of Quantum Dice, a start-up commercializing a compact, source-device independent QRNG. Marko also holds a postdoctoral research assistant position in the Atomic and Laser Physics department at the University of Oxford.
Marko studied physics at the TU Vienna, ETH Zürich and the University of Oxford where he held the Konrad Adenauer scholarship with research stays at the Max-Planck-Institute, Garching and the University of Michigan, Ann Arbor.
Marko's background is in the field of interactions of ultrashort laser pulses with matter. He and his team are actively working on creating QRNG standards.
Corey Rae
Director, Boulder Cryogenic Quantum Testbed at the University of Colorado Boulder
Research Associate, National Institute of Standards and Technology Boulder
Panel IV: Emerging Materials for Quantum Technology
Dr. Corey Rae McRae is the director of the Boulder Cryogenic Quantum Testbed at the University of Colorado Boulder as well as a Research Associate at the National Institute of Standards and Technology Boulder. Dr. McRae received her PhD in Physics from the Institute for Quantum Computing at the University of Waterloo in 2018, and currently studies materials and metrology for superconducting quantum computing.
Nir
Co-Founder and CEO, Classiq
Panel II: Evolution of Quantum Program Languages
Nir Minerbi is the co-founder and CEO of Classiq, a company developing a unique platform for quantum algorithm design. Mr. Minerbi has a history of leading cutting-edge technology teams and projects to extraordinary outcomes. He has a Master's degree in Physics and is a graduate of the prestigious 'Talpiot' program, described by Forbes magazine as "a Rhodes scholarship, a presidential fellowship, and a Harvard M.B.A. rolled into one".
Michele
CEO and Co-founder, evolutionQ Inc.
Panel 4: A survey of industry trade groups
Dr. Mosca is a founder of the Institute for Quantum Computing, Professor in the Department of Combinatorics & Optimization at the University of Waterloo, and a founding member of the Perimeter Institute for Theoretical Physics.
He is globally recognized for his drive to help academia, industry and government prepare our cyber systems to be safe in an era with quantum computers. He co-founded evolutionQ Inc. to provide services and products that enable organizations to evolve their quantum-vulnerable systems and practices to quantum-safe ones. He was a founder of the ETSI-IQC workshop series in Quantum-Safe Cryptography. He co-founded softwareQ Inc. to help organizations benefit from the power of quantum computers.
He worked on cryptography during his BMath (Waterloo) and MSc (Oxford) and obtained his Doctorate (Oxford) on Quantum Computer Algorithms.
His research interests include quantum computation and cryptographic tools designed to be safe against quantum technologies.
Dr. Mosca's awards and honours include Fellow of the Institute for Combinatorics and its Applications (since 2000), 2010 Canada's Top 40 Under 40, Queen Elizabeth II Diamond Jubilee Medal (2013), SJU Fr. Norm Choate Lifetime Achievement Award (2017), and a Knighthood (Cavaliere) in the Order of Merit of the Italian Republic (2018).
Samuel
CTO and co-founder, Multiverse Computing
Panel I: Quantum for Quants: New Quantum Software and Services for the Financial Industry
Sam is an expert in quantum computing and quantum machine learning. PhD jointly awarded by ICFO (Spain) and the University of Southampton (UK). Formerly Computational physicist at Cortirio (UK), Scientific Advisor at The Quantum Revolution Fund, and Founder and CTO at Groundstate Consulting.
Sam was named as one of the Top 50 CTOs in Quantum, globally. He has co-authored numerous papers on various use cases for quantum. He has been project lead on many initiatives for institutions that are exploring quantum, that include large European banks and a G7 Central Bank.
Mehdi
Co-Founder and Chief Science Officer, Qunnect Inc.
Panel III: Quantum Memories: Where will they be used?
Mehdi is the cofounder and Chief Science Officer of Qunnect Inc. He graduated with his Ph.D. in AMO Physics at SBU's Quantum Information Processing & Technology laboratory in 2018 Mehdi joined SBU in 2012, following completion of an M.Sc. degree in nanophysics, and an undergraduate degree in Physics. During his Ph.D., Mehdi worked on several aspects of quantum communication technologies. Most notably, he realized the first unconditional room-temperature quantum memory, securely storing information and performing quantum key distribution protocols and simulating relativistic quantum particles using light-matter interactions. In 2018, Mehdi was awarded the Yale Joint Quantum Institute Postdoctoral Fellowship to work on novel quantum opto-mechanical systems that would allow for ultra-precise measurement of fundamental constants. He served as the CEO of Qunnect during the initial years and eventually made the transition to the Chief Science Officer in 2020.
Prineha
CTO, Aliro Quantum, Evolution of the Quantum Internet
Panel 4: New Technology Routes
Prineha Narang is an Assistant Professor of Computational Materials Science at the John A. Paulson School of Engineering and Applied Sciences at Harvard University where she leads an interdisciplinary group working on topics at the vibrant intersection of computational science, condensed matter theory, quantum photonics, and quantum information science. Prior to joining the faculty, Dr. Narang came to Harvard as an Environmental Fellow at HUCE, and worked as a research scholar in condensed matter theory in the Department of Physics at MIT on new theoretical methods to describe interactions in quantum matter. She received an M.S. and Ph.D. in Applied Physics from the California Institute of Technology (Caltech). Dr. Narang's work has been recognized by many awards and special designations, including the Mildred Dresselhaus Prize, Bessel Research Award from the Alexander von Humboldt Foundation, a Max Planck Sabbatical Award from the Max Planck Society, and the IUPAP Young Scientist Prize in Computational Physics all in 2021, an NSF CAREER Award in 2020, being named a Moore Inventor Fellow by the Gordon and Betty Moore Foundation for pioneering innovations in quantum science, CIFAR Azrieli Global Scholar by the Canadian Institute for Advanced Research, and a Top Innovator by MIT Tech Review (MIT TR35). In 2017, she was named by Forbes Magazine on their "30under30" list for her work in atom-by-atom quantum engineering, that is, designing materials at the smallest scale, using single atoms, to enable the leap to quantum technologies. Dr. Narang is also a part of DOE-led NQI Quantum Science Center and NSF-backed efforts, including the NSF ERC 'Center for Quantum Networks' in quantum network science, both announced in 2020. Dr. Narang is the founder and Chief Technology Officer of Aliro, a VC-backed US quantum network company. At Aliro, she has led efforts in quantum information, towards commercializing scalable quantum networks. Further, she has advised IBM, Applied Materials and Northrop Grumman over the last years on building and expanding their quantum technology programs. Outside of science, she is an avid triathlete and runner. Time spent outdoors is important to her and here's a Faculty Spotlight highlighting how she spends time outside the lab and an article by the Moore Foundation on "Beyond the Lab".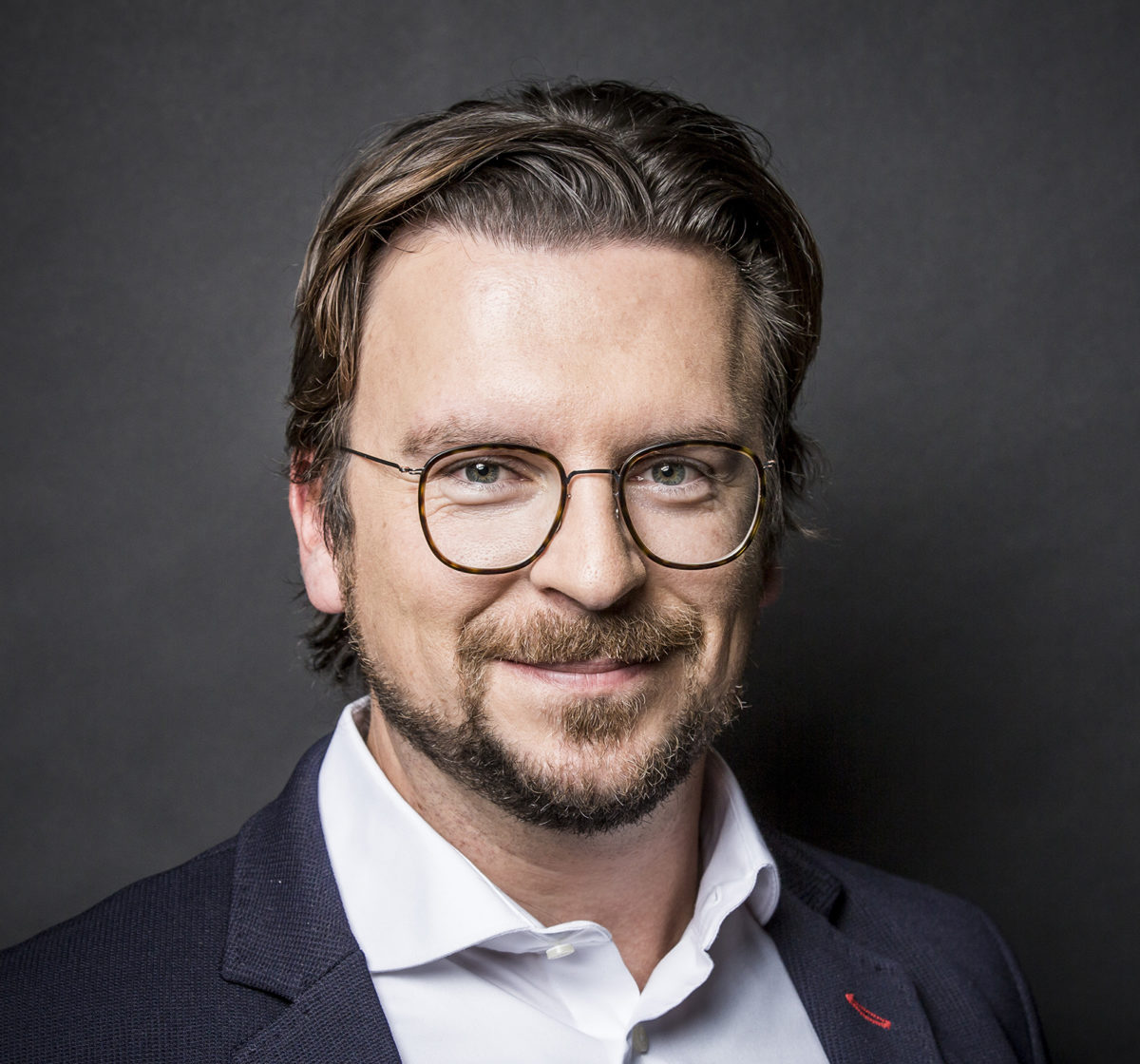 Florian
Chief Product Officer, Terra Quantum
Talk I: Quantum Cloud Security I
Dr. Florian Neukart has built a reputation as high-tech leader and practitioner, and advisor in innovation and future tech. He is a member of the World Economic Forum's Future Council on Quantum Computing, in the Board of Trustees of the International Foundation of Artificial Intelligence and Quantum Computing, a co-author of Germany's National Roadmap for Quantum Computing, and on the Advisory Board of Quantum.Tech. Before joining Terra Quantum AG in 2021, he worked at Volkswagen Group in various positions for 11 years, assuming responsibility as Director for the Group's innovation labs in Munich and San Francisco. Preceding his career at Volkswagen, he held various management and research positions in industry, academia, and consulting. Florian studied computer science, information technology, and physics, holding two Master's degrees and diplomas and a Ph.D. in computer science focusing on the intersection of artificial intelligence and quantum computing. He pursues academic research and teaching, working as assistant professor at the Leiden Institute of Advanced Computer Science teaching quantum computing. His latest publications focus on artificial intelligence and energy (Reverse Engineering the Mind – Consciously Acting Machines and Accelerated Evolution, 2017; Humankind's Hunger for Energy – the journey of a million years, from using flints to harvesting galaxies, 2020).
Stuart
Chief Investment Officer, Quantum Exponential
Panel I: Quantum for Quants: New Quantum Software and Services for the Financial Industry
Stuart is CIO at newly launched UK quoted venture fund Quantum Exponential plc. He intends to invest an average of $500k in 6-10 early stage quantum tech companies in the next year. Stuart has been a VC in the UK for over 20 years investing in an array of tech businesses whilst at companies such as Crowdcube and Octopus Investments. He has a Masters In Finance from London Business School and was formerly an infantry officer in a Scottish Highland Regiment.
Per
Vice President of Strategic Markets and Alliances, Quantum Machines
Panel I: Cloud Industry: The Quantum Perspective
Per Nyberg is the Vice President of Strategic Markets and Alliances at Quantum Machines (QM), responsible for the development and execution of QM's global growth strategies in the government, academic and commercial markets. In roles prior to joining QM, Per served as the Chief Commercial Officer at Stradigi AI, an AI SaaS platform provider, and as Vice President at the supercomputing leader Cray where his roles included responsibility for global commercial strategy and growth in the artificial intelligence, cloud, and industry vertical markets.
Michael
IBM Head Of Crypto-logical Research, IBM Zurich Lab
Panel II: Quantum Safe in the Government and Military
Michael Osborne, IBM Research Division, Zürich Research Center, Säumerstrasse 4,8804 Rüschlikon, Switzerland (osb@zurich.ibm.com). Mr Osborne currently leads the security and privacy activities at IBM Research Europe and has a global role as Lead for IBM Q Security and Encryption. His current focus includes leading IBM Research division's Quantum Safe Cryptography efforts to develop and standardize quantum resistant technology and transferring this technology to IBM's products and services.
Clara
Senior Scientist, TNO
Talk VIII: Dutch Catalyst Program on Quantum Sensing
Clara I. Osorio Tamayo is a Senior Scientist at TNO, the Netherlands Organization for Scientific Applied Research. She is currently leading TNO's Quantum Sensing activities and is part of the core team of the Dutch Catalyst Program on Quantum Sensing. For the last 20 years, her focus has been on quantum technologies, mainly quantum sensing and communications, and has contributed to R&D projects for the Semiconductor, Medical, and Defence industries. She holds a Ph.D. in Experimental Quantum Physics from ICFO (Spain) and worked at the University of Geneva (Switzerland) and AMOLF (The Netherlands) before joining TNO.
Wil
Founder and CEO, Anametric
Panel I: New Opportunities for Quantum Number Generators (QRNGs)
Panel I: Quantum Links and Circuits
William V. Oxford, Ph.D. – Wil is founder and CEO of Anametric, a quantum photonic cybersecurity-focused startup in Austin, TX, working closely with a team at Southern Methodist University in Dallas TX. Wil received his Ph.D. in Biomedical Engineering, Mathematics, and Computer Science from University of North Carolina in 1987. His dissertation project was one of the world's first tabletop E-beam testers for commercial ICs.
Wil moved from academia to Apple's Advanced Technologies Group in Cupertino CA, where he worked on advanced DSP algorithms as well as mixed-signal IC designs for personal computer use. In 1995, Wil joined the Apple/IBM/Motorola Design Center in Austin, TX, where he was part of the team that produced several generations of PowerPC CPU designs. After Apple, Wil joined LifeSize Communications, where he led a small team of engineers to design and ship several ground-breaking products within 18 months from the day that he joined the company. LifeSize was acquired by multimedia giant Logitech in 2009.
After LifeSize, Wil founded Rubicon Labs, Inc. and spent the next dozen years developing Rubicon's Zero-Knowledge IoT security platform. His work resulted in products spanning a wide range from very low-power edge devices to high performance server farm applications.
Wil left Rubicon in 2017 to found Anametric. He is the holder of 45 issued US patents, several foreign patents and has many more still pending.
Marco
Chairman, Quantropi
Quantropi Fireside Chat: Preserving Truth, Trust and Network Security
Marco Pagani Chairman of Quantropi had a long, successful executive career in Ottawa's high-tech sector. Marco became President & CEO of the Ottawa Community Foundation in 2014. He began his career with Nortel Networks in 1985 (then Bell-Northern Research), rising across two decades to become President of several Nortel Business Units and managing more than 2,000 employees and over $1 billion in revenue.
Tate
Editor, Cold Facts Magazine, Cryogenic Society of America
Panel II: A Roadmap for Quantum Control Systems
Tate Paglia is the Editor of Cold Facts magazine at the Cryogenic Society of America. Tate writes and collects stories, conducts interviews, edits company Spotlights, and leads the creation an internationally distributed cryogenic publication including product showcases, Buyer's Guides and Newsflashes.
Carmen
Co-founder and CEO, Nu Quantum
Panel I: Quantum Links and Circuits
Dr. Carmen Palacios-Berraquero is an award-winning Quantum physicist and inventor, and is, this year (2021), listed in Forbes magazine as a 'Founders Forum Rising Star'.
Carmen is also CEO/Co-Founder of Nu Quantum, a Cambridge University spinout, that develops platforms to generate and detect single-photons at room temperature, harnessing the unique properties of the Third Form of Light. By enabling light to be manipulated at single-photon level, Carmen is making Quantum Photonics a practical, integrable and scalable solution for a range of markets including Quantum Computing and Quantum Security.
In 2018, Carmen was awarded the Jocelyn Bell Burnell Medal and Prize (Institute of Physics) which recognises exceptional early career contributions to physics by a female physicist. This was awarded to Carmen for her work on 2D materials and Quantum optics, and for discovering and patenting the unique single-photon source technology which has since been commercialised by Nu Quantum.
A few months later, in 2019, Carmen cofounded Nu Quantum Ltd primarily to commercialise the research she generated over the last decade working at the world-famous Cavendish Laboratory (Department of Physics, University of Cambridge).
Nu Quantum has since received several multi-million-pound government grants to work on projects in collaboration with partners BT Group and Airbus, and on a specific government-backed project to create a Quantum Random Number Generator.
Carmen is an active and committed supporter of pro-equality and anti-discrimination initiatives in STEM. She was recently listed amongst the "Entrepreneurs to Watch" in the latest edition of Optics & Photonics News Magazine.
Kiera
Executive Director, Qubit by Qubit
Panel III: Building a Quantum-Competent Workforce
Kiera Peltz is Executive Director of Qubit by Qubit (QxQ), a nonprofit initiative focused on training the future diverse quantum workforce. QxQ offers educational programming for K-12 students, university students, and members of the workforce, including workshops, camps, and courses. In 2020-21, they launched a first-of-its-kind year-long introductory quantum computing course for high school students and above, which reached over 7,500 students from 125 countries. In Summer 2021, they piloted the first quantum camp for middle school students. To date, QxQ taught quantum computing to over 15,000 students globally. With diversity central to their mission, 55% of students came from traditionally underrepresented backgrounds in STEM. Kiera holds a B.A with honors from Brown University, a MPhil with distinction from the University of Cambridge, and a MMSc from Tsinghua University. She is a Gate-Cambridge and Schwarzman Scholar.
Uziau
Senior Researcher, Technical University of Munich
Panel II: Quantum Repeaters: Commercialization potential
Uzi Pereg is a senior researcher at the Institute for Communications Engineering at the Technical University of Munich (TUM). Uzi received the B.Sc. (summa cum laude) degree in Electrical Engineering from Azrieli College of Engineering, Jerusalem, Israel, in 2011, and the M.Sc. and Ph.D. degrees from the Technion – Israel Institute of Technology, Haifa, Israel, in 2015 and 2019, respectively. In 2020, he joined the theory group of the German federal government (BMBF) project for the design and analysis of quantum communication and repeater systems as a senior researcher. His research interests are in the areas of quantum communications, information theory, and coding theory. Uzi is a recipient of the 2018 Pearl award for outstanding research work in the field of communications, 2018 KLA-Tencor Award for Excellent Conference Paper, the 2018-2019 Viterbi Fellowship, and the 2020-2021 Israel CHE Fellowship for Quantum Science and Technology.
Ludovic
Associate Professor, Sorbonne University
Panel I: Market and Product Evolution for Post Quantum Encryption
Ludovic Perret is an associate professor at Sorbonne University. His expertise is in the design, analysis, and deployment of post-quantum cryptography (published more than 60 scientific articles on these topics). In 2018, Ludovic was awarded the Atos & Joseph Fourier First Prize in the area of Quantum Technologies for his contributions to post-quantum cryptography.
Ludovic is also a deep-tech entrepreneur; named in the top 100 of the most influential French's innovators in 2022 and committed to the standardization of post-quantum cryptography : co-author of the GeMSS digital signature scheme selected for the ongoing third round of the NIST post-quantum standardization process and of PKP-DSS a post-quantum digital scheme awarded by a third prize (2020) in a post-quantum cryptography design competition organized by China.
Ludovic is co-chair of CSA's Quantum-Safe Security working group and an active member of the ATARC Quantum Working Group, the quantum-safe cryptography specification group for ETSI and various IETF groups dealing with post-quantum cryptography.
Markus
CEO and Founder, Terra Quantum
Panel II: The Future of QKD in a World of Post Quantum Cryptography (PQC) and Why QKD is So Maligned
Markus is a dedicated quantum physicist, senior financial executive and deep tech entrepreneur. He believes in the competitive advantage of quantum tech and is committed to support the European ecosystem to unlock its value.
Since he was 14 years old, Markus has been a quantum physics enthusiast. He built on that passion, studying mathematics and physics, and accomplished a research career at CERN, the European Organization for Nuclear Research. Before founding Terra Quantum in 2018, his curious mind and business acumen led him to pursue his profession in the business and finance industry. Starting at the Boston Consulting Group (BCG) in Europe and North America, he applied his expertise in the financial services industry. He spent additional years working as chief financial officer and senior executive in various corporations (Deutsche Bank, UniCredit), as well as owner-managed digital and high-tech companies.
Ultimately, he decided to leverage his expertise in quantum physics, business and finance to become an entrepreneur in the quantum tech space. He founded Terra Quantum AG, a deep tech pioneer commercializing quantum tech applications. Markus is senior advisor to private equity funds and member of the "Baden-Badener Unternehmergespräche" (BBUG), a German institution which helps cultivate the next generation of executive leaders by bringing together decision makers from business, politics and society.
Ravi
Senior Research Scientist, Intel
Panel II: Quantum Processors: Emerging Supply Chains and Manufacturing
Ravi Pillarisetty is working on leveraging Intel's expertise in transistor manufacturing towards building a commercial quantum computing system. He joined Intel in 2005 and has worked on a variety of research topics across the transistor and memory landscape. This included serving as the device lead on the team that created the 22nm node prototype FinFet transistor. For this work he received an Intel Achievement Award, which is the company's highest honor. Additionally, he has been involved in research on several non-silicon channel materials, including having led Intel's germanium transistor research program. He is extensively involved in Intel's external research activities having served as co-chair of Intel's Corporate Research Council, which manages all of Intel's external university investments spanning the entire compute stack. Additionally, he serves as Intel's Scientific Advisory Board representative for the NRI and N-CORE SRC research consortia. An avid inventor, he has been granted over 245 patents related to semiconductor technology, and has been recognized as the recipient of Intel's Technology and Manufacturing Group Inventor of the Year Award. He completed his PhD from Princeton University in 2005, where his thesis focused on low temperature electron physics, and his ScB from Brown University in 1999.
Stefano
CEO and founder, nodeQ
Panel 1: Why Quantum Communication?
Panel 4: Quantum Clouds
Stefano Pirandola is a world-leading expert in quantum technology,
with more than 160 publications and thousands of citations. Before becoming Professor of quantum computing at the University of York (UK), he was awarded with prestigious academic fellowships and worked as a researcher at MIT.
He has been one of the main scientists behind the development of continuous-variable quantum information, a more advanced setting that enables to create quantum protocols with much higher rates. Among other contributions, he discovered the ultimate capacities for quantum communication over quantum channels and quantum networks. He introduced the first end-to-end protocol for quantum key distribution, and developed rigorous security proofs for fiber-based, free-space, and satellite quantum communications. He pioneered the hybrid model of quantum internet [Nature 532, 169 (2016)]
and contributed to develop more advanced protocols for quantum teleportation and entanglement distribution.
At nodeQ, he leads a highly-expert team specialized in the design and optimization of quantum networks for near-term quantum-safe communications and distributed quantum computing.
John
President and Chief Executive Officer, Safe Quantum Incorporated
Panel I: The Quantum-Safe Data Center: User Cases
Topic sponsor keynote
Throughout his 30-year career, John Prisco has demonstrated success driving revenue growth, implementing operational excellence, and bringing companies such as Triumfant, Penn Access, GeoVantage and Ridgeway Systems to successful exits. His depth of experience in telecommunications, cybersecurity and quantum physics are ideally suited to lead Quantum Xchange and its customers, partners, investors, and employees through the emerging era of quantum computing and the future of secure key exchange and encryption. His consulting work for Toshiba in Japan, Europe and the United States is a logical progression from his collaboration with Toshiba when he was CEO of Quantum Xchange.
Prisco established a track record of success in the high-tech field first by founding Penn Access, a competitive local access carrier operating in Pittsburgh. Prisco also served as President and CEO of 2nd Century Communications, the nation's first packet-based CLEC operating in 33 of the largest U.S. metropolitan areas. In 2001, Prisco became CEO of eLink Communications, a BLEC with over 300 multi-tenant buildings operating in New York City. In 2003, he became President and CEO of Ridgeway Systems & Software, a U.K.-based software company specializing in secure firewall traversal and acquired by Tandberg Incorporated in 2004. Prisco served as President and CEO of GeoVantage Inc., a location-based services aerial imaging company sold to John Deere at the end of 2005. Prior to joining Quantum Xchange, Prisco was CEO of Triumfant for 11 years. Triumfant was the first cybersecurity company to perfect anomaly detection techniques to detect and remediate advanced threats such as file-less attacks in memory. Recently Prisco signed a consulting agreement to represent Toshiba in the United States and Europe in their quantum key and quantum internet business areas.
Prisco holds a B.S. in Electrical Engineering from Columbia University and a Master of Science in the field of Quantum Optics from the Massachusetts Institute of Technology.
Gabriel
CEO, Qzabre
Talk II: Quantum Sensor Applications Trends
Dr. Puebla Hellmann is CEO of QZabre, an ETH Spinoff that creates NV Scanning Magnetometers and NV scanning probes. An enthusiast for moving quantum technologies from the lab to real world applications, he started his career with a PhD in Prof. Andreas Wallraff's Quantum Device Lab at ETH Zürich. He then moved to IBM Zürich, first in collaboration with the University of Zurich, then with the University of Basel, where he worked to create a mass-fabrication compatible platform for molecular electronics. Mid 2018, immediately convinced of the potential that NV technology offers, he joined QZabre as a late cofounder. Dr. Puebla Hellmann has authored scientific papers published in Nature as well as several patents and recently won the Zeiss Quantum Challenge.
Rémi
Chief Scientist, Québec
Topic sponsor keynote
Professor Rémi Quirion is the inaugural Chief Scientist of Quebec and the President of the three Board of Directors of the Fonds de recherche du Québec since July 1st, 2011. A McGill Full Professor, Psychiatry and outgoing Scientific Director at the Douglas Mental Health University Institute. He served as Vice-Dean, Faculty of Medicine at McGill University, as well as Senior University Advisor (Health Sciences Research) in addition to being the CIHR Executive Director, for Alzheimer's Diseases, from 2009 to 2011. Prof. Quirion was the inaugural Scientific Director of the Institute of Neurosciences, Mental Health and Addiction (INMHA) until March 2009.
In addition to being on the Advisory Board of over 15 journals in Psychiatry, Pharmacology, and Neurosciences, he has published 5 books, more than 650 scientific papers and articles.
He received many awards and recognitions as: the Médaille de l'Assemblée nationale du Québec; Fellow of the Royal Society of Canada; and was appointed Fellow of the Canadian Academy of Health Sciences. In 2007 Prof. Quirion became a Member of the Order of Canada (O.C.).
Sayonee
Post-doctoral Research Fellow, Perimeter Institute Quantum Intelligence lab at University of Waterloo and 1QB Information Technologies
Panel I: The Novel Capabilities for Quantum Computing
Sayonee Ray is a postdoctoral fellow at the Perimeter Institute Quantum Intelligence lab at University of Waterloo and 1QB Information Technologies, working in quantum information science and machine learning. Before this, she was a postdoctoral fellow at the Centre for Quantum Information and Control at University of New Mexico, Albuquerque, which is one of two-in-the-nation NSF Focused Research Hubs in Theoretical Physics. Sayonee grew up in India and did her PhD in condensed matter physics from the Indian Institute of Science, Bangalore. Her research focuses on two questions: what distinguishes quantum behavior from classical and how do we employ quantum technologies to accelerate classical computation.
Michael
CTO, Quantropi
Quantropi Fireside Chat: Preserving Truth, Trust and Network Security
Before joining Quantropi as its Chief Technology Officer, Mike was Managing Director and co-founder of Accenture Ventures, where he grew a global portfolio of strategic partnerships and 38 equity investments in emerging technology startups. During his nearly 30 years with Accenture, he incubated and launched technology innovations for enterprises across multiple geographies and industries. Ever-passionate about bold ideas with game-changing results, he speaks frequently on the impact of emerging technology on large organizations. With a bachelor's degree in Electrical Engineering and Computer Science from Princeton, and a Master's in Biomedical Engineering from Northwestern, Mike is a former member of the Board of Directors for the Accenture Foundation and Board Observer for startups Maana and Splice Machine.
Jelmer
CTO, QuiX Quantum
Talk II: QuiX Quantum Photonic Quantum Computing
Jelmer Renema is the CTO of QuiX and an assistant professor of quantum optics at the University of Twente. He did his PhD in Leiden, in the group of Martin van Exter, before moving to the group of Ian Walmsley in Oxford for a postdoc. After obtaining a Veni fellowship, he moved to the University of Twente and founded QuiX in 2019.
Bruno
Network Architect, Aliro Quantum
Panel II: Quantum Repeaters: Commercialization potential
Bruno Rijsman is a fellow at Aliro Quantum. He is lead architect for the quantum network control plane software that Aliro Quantum is developing. Bruno has over 25 years of experience in classical networking and recently made the transition into quantum networking. He held technical and leadership positions at network equipment vendors including Juniper Networks, Unisphere Networks, Verivue, Lucent Technologies, and Bell Labs. Bruno holds a master's degree in computer science from Delft University of Technology.
Charles
Public Sector Quantum Computer Leader, IBM
Panel II: Quantum Safe in the Government and Military
Charles has over 30 years' experience in engineering, and management in the Public Sector. Charles started his career in the United States Navy and has been a "Mission First" transformational leader with demonstrated record in planning and leading corporations that drive growth, contribute profitability, and increase share within the Public Sector. In his current role as IBM Quantum Computing Public Sector leader, he is responsible for preparing the Defense Community for the Quantum Computer Age. Charles also drove the formation of the IBM HBCU Quantum Computer Program. Charles previously managed the Defense & Intelligence business for IBM. Charles graduated from Howard University and Johns Hopkins University with a Bachelor & Master of Science in Electrical and Computer Engineering. Charles volunteer experience include the Quantum Economic Development Consortium (QED-C) Workforce TAC Vice Chair, Maryland Quantum Alliance (MQA) D&EI Co-Chair, and the MQA Crypto working group Co-Chair.
Peter
ARC Future Fellow & Senior Lecturer, Centre for Quantum Software & Information at the University of Technology Sydney, Australia
Panel 1: Why Quantum Communication?
Dr. Peter Rohde is an ARC Future Fellow & Senior Lecturer in the Centre for Quantum Software & Information at the University of Technology Sydney, Australia. His research focuses of quantum computing and quantum networking, and his theoretical proposals have inspired several world-leading experimental efforts in optical quantum information processing. He is a TEDx speaker and author of the recent book "The Quantum Internet: The Second Quantum Revolution" published by Cambridge University Press. In his spare time he is a mountaineer, rock climber and adrenaline junkie.
David
Co-Founder, CEO, SBQuantum
Talk III: Quantum Magnetometers
David is the CEO and co-founder of SB Quantum, a spin from Institut quantique, Sherbrooke, Québec, Canada. After completing his PhD studies on diamond based quantum magnetometry, he led an engineering team to prototype the technology out of the optics labs. Over the last three years, the passage through the Creative Destruction Lab quantum stream has added an algorithmic and data centric focus to SB Quantum, to provide to clients the best Magnetic Intelligence on the field.
Denise
President, Women in Quantum
Chief Business Officer, Atom Computing
Denise is the Chief Business Officer at Atom Computing, a company obsessed with building the world's most scalable quantum computers out of optically trapped neutral atoms.
As Chief Business Officer, Denise is responsible for the company's strategic customer and partner ecosystem and business development engagements. Denise serves as the President of Women In Quantum, a rapidly growing organization dedicated to highlighting and creating a community for women in the quantum field.
Denise previously led business development at IonQ where she was responsible for all customer development and corporate sales strategy worldwide. Prior to that, she was the Chief Business Officer at Cambridge Quantum Computing. Recognized for innovation, sales leadership and strategic planning, Denise held a variety of leadership roles at IBM, including being part of the IBM Systems Quantum computing team where she developed and headed the IBM Q Startup Program and led the worldwide IBM Quantum Ambassador team.
Denise has a Master's in Neurobiology and Molecular Biology from the University of Pittsburgh and a Bachelor of Science in biological sciences from UC Irvine.
Christopher
CEO & Founder, Zapata Computing
Special Event: Quantum Software CEO Summit
Christopher Savoie is a published scholar in medicine, biochemistry, and computer science, and his research and business interests over the years have focused on the intersection of machine learning, biology, and chemistry. Christopher is the original inventor of AAOSA, the A.I.-based natural language interface technology used to develop Apple's Siri. He has led big data analytics efforts at Nissan and has previously founded and served as CEO of technology companies that have been acquired or exited via IPO. He currently sits on the board of the US Quantum Economic Development Consortium (QED-C). Christopher is also a licensed attorney and has served as the Vice-Chairman of the Big Data Committee of the American Bar Association. He is a published legal expert on liability issues surrounding Artificial Intelligence, Big Data, Information Security and Data Privacy. He has also lectured and taught continuing legal education courses on these subjects.
Shahryar
CTO, Quantum Xchange
Talk II: Quantum Cloud Security II
Shahryar brings more than 30 years of experience in technology and risk management consulting, solutions/ frameworks development, and global implementations to his role as CTO. He is a recognized expert in IT risk management, cybersecurity, and data privacy, currently serving as IT risk management faculty at Columbia University's Enterprise Risk Management graduate program. Shahryar has held technology consulting leadership roles with Accenture, PwC, Deloitte, Kurt Salmon, BDO, and CohnReznick. As the EVP of Citigroup's global leader of IT Risk Management Implementations, he led and successfully delivered Citi's largest and most complex information security programs to meet OCC and FRB requirements. Shahryar recently served as the Cybersecurity SME for FRBNY and is one of the authors of the SOC for Cybersecurity developed by the AICPA to help auditors identify cyber risks. For these contributions, Shahryar was named to the PrivSec200 list of influential professionals who have made significant contributions to the privacy and security sectors.
Devika
Cryptography, Quantum computing, Weizmann Institute
Panel I: The Quantum-Safe Data Center: User Cases
A postdoc in computer science at the Weizmann institute, Devika did her PhD in Number theory, Mathematics from TIFR, Mumbai. She now uses her acquired `abstract math' skills to solve problems in Quantum resistant, lattice-based, classical cryptography and Quantum Computing. Her research problems in Quantum computing are inspired by and useful in understanding Quantum Error correction. She is also a member of the Prometheus consortium, a project funded by the EU, that aims to provide post-Quantum privacy preserving protocols.
When not at work, she is a serious yoga practitioner and loves delving into esoteric spiritual concepts off the mat.
Andrew
Head of Quantum Technology, Toshiba Europe
Panel II: Fiber Versus Satellite in Quantum Networks
Andrew Shields leads R&D and business development on quantum technologies in Toshiba Europe. According to Google Scholar, he has published over 500 research papers and patents in the field of quantum devices and systems, which have been cited over 20,000 times and has a Hirsch-index of >70. He is a member of the leadership team of the OpenQKD consortium in Europe and the EU Strategic Research Agenda Working Group. He was a co-founder of the Industry Specification Group for QKD of ETSI, and served for several years as the Chair. In the UK, he leads the AQuaSeC project developing next generation quantum communication technology. He is a Fellow of the Royal Academy of Engineering and was awarded the Mott Medal and Prize for research on quantum photonics and its applications.
Taro
Representative Executive Officer, President and Chief Executive Officer, Toshiba Corporation
Keynote - Enabling the Quantum Internet of the Future
Taro Shimada joined Toshiba in October 2018 as Corporate Digital Business Chief Strategy Officer. He has served as Chief Digital Officer, responsible for supporting Toshiba's digital transformation and spearheading strategic business creation and promotion, since April 2019. He was appointed CEO & Representative Director of Toshiba Data Corporation in February 2020, and President and CEO of Toshiba Digital Solutions Corporation in April 2020. In March 2022, Mr. Shimada was appointed to take the reins at Toshiba, as President & CEO.
Mr. Shimada has a diverse background in hardware development, including commercial aircraft; in process consultation, ranging from automobiles to precision machinery design and heavy industry; and in product life cycle management software. As an expert in Factory Automation, he advised many of Japan's leading global manufacturers on digitization, and he remains an advisor to the Robot Revolution & Industrial IoT Initiative, and to the IoT Acceleration Lab. He has also contributed to the activities of Industrie 4.0 in Germany and Connected Industries in Japan.
Mr. Shimada began his career in1990 at ShinMaywa Industries Kobe, where he worked on aircraft for Boeing and McDonnell Douglas. In 1999 he joined Structural Dynamics Research Corporation, a part of Siemens, and took on a series of progressively senior post at Siemens KK, and at Siemens HQ in Germany. Immediately prior to joining Toshiba, Mr. Shimada was Executive Operating Officer at Siemens K.K. He has been a guest professor at Otemon Gakuin University in Osaka, Japan, since April 2020.
Max
CEO and Co-Founder, AegiQ Ltd.
Panel I: Quantum Links and Circuits
Max is CEO and co-founder of AegiQ. Having started as a quantum physicist, he is a serial entrepreneur with a focus on deep tech, with experience across different sectors including aerospace and hi-end manufacturing. Max holds a PhD in Physics from the University of Sheffield and a B.Sc. in Economics and Finance from LSE.
Dylan
Quantum Research Scientist, Zapata Computing
Sukin Sim (Dylan), PhD is a research scientist at Zapata Computing, Inc. Dylan received her Ph.D. in chemical physics from Harvard University under the supervision of Alán Aspuru-Guzik, specializing in algorithm development for near-term quantum computers.
Luc
Chief Innovator, Québec
Topic sponsor keynote
Luc Sirois holds a bachelor's degree in electrical engineering from McGill University and an MBA from Harvard University. Recognized in Canada and around the world for his creative approach to innovation, Mr. Sirois is a leader and entrepreneur in digital technology, with investments in numerous startups and non-profit organizations focused on youth, health, science and education. He co-founded the health innovation movement Hacking Health as well as its digital health accelerator and pre-seed fund. He is co-founder of Resonant Medical, now Elekta Canada, a leading manufacturer in the field of radiation oncology and image-guided treatments. He has also served as Vice President of Consumer Health at TELUS Health, Telesystem and Nightingale, and as Manager at McKinsey & Company with offices in Montreal, Toronto, Zurich and Paris.
Until recently, he was Managing Director of Prompt, a not-for-profit organization that facilitates R&D partnerships between the industry and research institutions to improve the competitiveness of companies in the ICT, artificial intelligence and other digital technology markets. Mr. Sirois is also strategic advisor to the Minister of the Economy and Innovation of the Quebec government. As such, he currently works on deploying new tech transfer models, on the culture of innovation in institutions, on issues of business creation and scientific entrepreneurship, as well as on the transfer of social innovations and their adoption in society.
In December 2020, he was appointed Chief Innovator of Quebec and Director General of the newly created Quebec Innovation Council.
Gabor
Independent Consultant on End User Deployment of Quantum Computing
Talk I: How to talk about Quantum Computing... to people... who don't even have a degree in Physics
Gabor has 10 years of experience in the banking sector working with Technology, Media and Telecom companies, providing complex financing solutions for various projects and acquisitions. In his roles, most recently at ING Bank based in Frankfurt, Gabor often had to bridge the gap between the vastly different worlds of IT / tech experts and bankers, lawyers and the like. He strived to make (often puzzling) concepts and new technologies understandable to everyday people.
Tom
Visiting Fellow - Foreign Policy, Center for Security, Strategy, and Technology, Brookings Institution
Panel II: China and Quantum: Cooperation, Competition, and National Security
Tom Stefanick is a visiting fellow in the Foreign Policy program at the Brookings Institution. From 1988 to 2018, he had a career in scientific consulting, initially as a technical analyst and eventually as a senior vice president at Metron, Inc. The work that he developed and managed supported Navy and intelligence community research and development and operations analysis for the Pentagon, Navy System Commands, and Warfare Centers.
Stefanick initiated and managed over a dozen technical efforts in machine learning, image recognition, autonomous planning, statistical modeling, sensor modeling, and simulation of military operations and U.S. border security operations. He founded business units that conducted research and development for the Office of Naval Research in autonomy and lidar technology for military applications. Another project that he led involved the use of advanced statistical methods to assess foreign nation attitudes toward cooperative security exercises conducted by the United States, based on data from targeted surveys and social media data.
As a senior executive at Metron, Stefanick participated in overall corporate governance responsibilities with the CEO and COO, including legal and regulatory responsibilities. He oversaw planning of overall corporate cybersecurity improvements to Metron's networks. He served on the board of directors of Metron Inc. from 2009 to 2018, and as treasurer from 2015 to 2018.
Prior to joining Metron in 1988, Stefanick was awarded a Congressional Fellowship from the American Association for the Advancement of Science to work in the House Armed Services Committee from 1987 to 1988. Stefanick was a member on a special panel convened by then-chairman Les Aspin to investigate U.S. and Soviet submarine and anti-submarine warfare technology. Prior to his work on the Armed Services Committee, Stefanick wrote the book "Strategic Antisubmarine Warfare and Naval Strategy" (Lexington Books, 1987). This book was one of the runners-up for the Furniss Award from the Mershon Center for International Security Studies at Ohio State University. Portions of the book were rewritten for publication in Scientific American magazine as "Nonacoustic Detection of Submarines."
Thomas
Senior Director of QRNG Business Development, ID Quantique
Panel 2: The Quantum Internet, 5G and beyond
Thomas Stengel is the Senior Director of Business Development globally for IDQ QRNG products for quantum enhanced security. Making existing security more secure from consumer and edge products like automotive electronics, mobile phones, IoT devices, computing; to core products in data centers and telecommunications. With a background in R&D, marketing and sales and more than 20 years' experience in semiconductors, processors, and AI, he is now focused on semiconductor quantum technology and specific use cases.
Shuo
Assistant Professor of Physics and Associate Fellow of JILA, University of Colorado Boulder
Panel 1: Quantum repeaters and quantum memories
Shuo Sun is an Assistant Professor of Physics and an Associate Fellow of JILA at the University of Colorado Boulder. His research group studies experimental quantum optics and quantum information science in solid-state systems. Shuo Sun is a recipient of the Ralph E. Powe Junior Faculty Enhancement Award and is an associate editor of JOSA B.
Robert
Chief Quantum Exponent, IBM Research
Diamond Sponsor Keynote
Panel I: Cloud Industry: The Quantum Perspective
Bob Sutor has been a technical leader and executive in the IT industry for over 30 years. He's the author of a book about quantum computing called Dancing with Qubits that was published in late 2019. This was recently rated #1 in the BookAuthority list of13 Best New Quantum Computing Books To Read In 2020.
More than two decades of his career has been spent in IBM Research in New York. During his time there, he worked on or led efforts in symbolic mathematical computation, optimization, AI, blockchain, and quantum computing.
Sutor was also an executive on the software side of the IBM business in areas including emerging industry standards, software on Linux, mobile, and open source. He's a theoretical mathematician by training, has a Ph.D. from Princeton University, and an undergraduate degree from Harvard College. He spends every free non-freezing moment he has in the NY Adirondack Mountains.
Sahil
Co-founder and CEO, Atomionics
Talk VII: Quantum Sensing for Gravity, Acceleration and Rotation
Sahil Tapiawala is the co-founder and CEO at Atomionics. He enjoys operating at the intersection of product development, finance, and engineering. Before Atomionics, he was an Entrepreneur in Residence at Entrepreneur First (EF), a deep tech accelerator and VC fund. At EF, he focused on the domain strategy, data analysis, and hiring for future investments and their existing portfolio.
Previously, as a Research Engineer at SUTD's Bio-inspired Robotics Design Lab, he built various soft bio-mimetic robots including a stingray and gripper. His research combined the state of the art in material science, Guidance Navigation, and Control, and additive manufacturing. Sahil graduated with an M.Sc (hons) Chemistry, and B.E. (Hons) Electrical and Electronics Engineering from Birla Institute of Technology and Science, Pilani.
Atomionics is a Singapore based VC backed startup building quantum sensors for navigation and resource exploration. Atomionics uses Atom Interferometry based sensing techniques to measure gravity, acceleration, and rotation. These sensors can build a complete map of the earth crust, provide precise navigation, and replace GPS with a universal positioning system that works everywhere– underground, underwater, and even in space. Atomionics' focus is on bringing complex technologies from a lab environment to the dynamic real world with their first mission to democratise access to energy.
Connor
VP of Talent, Quantum Futures
Panel III: Building a Quantum-Competent Workforce
Connor is the VP of Talent at Quantum Futures, a specialist Quantum Computing recruitment company that helps the quantum community attract the right talent into their organizations and further develop the Quantum ecosystem.
Connor has a proven track record of supporting start-ups by establishing and growing their talent pools then ensuring that this talent is retained after engagement. He has invested this expertise and passion into developing and supporting the quantum computing community by bridging the gap between Quantum Computing organizations and quantum talent in the Northern American region.
QF has already established itself with some of the most exciting and heavily backed start-ups whilst growing an impressive talent pool of candidates in the industry and we can't wait to continue building these relationships to support one of the fastest-growing industries ever.
Laura
VP, Corporate Strategy, ColdQuanta
Panel 1: The Quantum Internet as an ultra-secure network
Panel 1: Defence Applications of Quantum Internet
Laura Thomas is the VP of Corporate Strategy for quantum technology company, ColdQuanta. Prior to ColdQuanta, she was a Central Intelligence Agency (CIA) case officer and Chief of Base who built and led sensitive programs at CIA Headquarters and abroad in multiple, international assignments. She has expertise in emerging technology and national security, and has worked extensively across industry verticals, the U.S. Government, and with foreign partners.
Mark
CEO and President, TOPTICA Photonics, Inc.
Panel I: Quantum Links and Circuits
As CEO and president of TOPTICA Photonics, Inc. – a world-leading solutions provider and enabler for research and industry – Mark Tolbert has been a member of the quantum community for more than 15 years. He has worked on all forms of quantum: computing, simulation, communication, networking sensing, cold atoms, laser cooling, Bose-Einstein Condensation, Rydberg excitation, optical clocks, frequency combs, and more.
Through Mark's leadership, TOPTICA has pushed advances in scientific research and has successfully commercialized cutting edge technology for OEM applications in quantum, bio photonics and materials. TOPTICA received industry recognition for product design innovation (SPIE Prism Award) for manufacturing the TOPO, a widely tunable high-power continuous wave OPO laser system built and manufactured in NYS.
Mark is an active contributor to most quantum initiatives in North America, including DOE and NSF centers and is a stakeholder on the NQI bill. He is also a founding member of QED-C.
His passion for the industry has propelled him to develop connections and insights from the quantum community on a global level, and he is proud to bring those insights back to New York State.
Malak
CEO, Vernewell LLC
Panel IV: Emerging Materials for Quantum Technology
Malak Trabelsi Loeb (Ph.D. Candidate) is a serial entrepreneur, Investor, CEO at Trabelsi Loeb Legal Consultant, CEO at Vernewell LLC, President of OneQuantum UAE, and Board of Director Member, Writer, and Public Speaker. Mrs. Loeb is a jurist, International Business Law and Space Law legal advisor, and Technology Transfer and Business Consultant. She holds a Bachelor of Law & Economics, a master's in public international law and European Law, and an LLM in International Business Law from Sorbonne University Abu Dhabi, UAE – Paris Descartes, France. She completed her Bachelor and Masters with honor and highest GPA/ First Class Student and is currently pursuing her Ph.D. Candidacy at KU Leuven, Belgium. Mrs. Loeb's business and humanitarian activities revolve around humanity's evolution to the Cosmos and becoming a multiplanetary species, emphasizing socioeconomic development, ethics in technology and science, and human rights.
Ton
Founder, PHX
Investor In Residence, Quantum Delta NL Infinity
Panel 2: Venture Funding and Quantum
Ton is the Investor In Residence at Quantum Delta NL Infinity, tasked with building a connected, open, ecosystem between startups, spin-outs, venture funds and scientists in quantum technology. He invests in (pre)incorporated quantum technology ventures and runs the Infinity support program.
Amber
Business Development + Co-founder, Orange Quantum Systems
Panel II: A Roadmap for Quantum Control Systems
Amber is co-founder and business developer for Orange Quantum Systems. Amber moved from Belgium to the Netherlands in 2011 to study Aerospace Engineering at the TU Delft. He co-founded the automated coating company Qlayers BV in 2017, and the Aerospace Innovation Hub at the TU Delft in 2018. This gives him experience in bootstrapping high-tech companies. Working at TNO since 2019, he analyzed the market of quantum computing and has applied this insight to Orange QS as business developer.
Davide
Associate Director, Quantum, USRA
Panel I: The Novel Capabilities for Quantum Computing
Davide Venturelli is Associate Director for Quantum Computing of the Research Institute of Advanced Computer Science at the Universities Space Research Association (USRA). He works since 2012 in the NASA Quantum AI Laboratory (QuAIL) under the NASA Academic Mission Service, invested in research projects dealing with quantum optimization applications and their implementation, in a hardware-software co-design approach. He teaches Quantum Optimization as an adjunct professor at Carnegie Mellon University. He is Principal Investigator or task lead in projects sponsored by DARPA (Optimization in NISQ Devices), NSF (Expeditions in Computing), and DOE (SQMS Ecosystem), and he is a steering board member of the quantum economic development consortium (QED-C).
Kosta
CTO and Founder, QuSecure
Panel I: The Quantum-Safe Data Center: User Cases
Konstantin Vilk, CTO and Founder of QuSecure, is an Information systems executive who is an experienced CEO, COO, CISO, CTO. He has created and sold award-winning companies in addition to teaching university-level courses in information technology. He loves working with people and is passionate about helping companies create incredible products, amazing brands, powerful marketing stories, and high-performance teams. Kosta has extensive experience in Quantum Computing, Artificial Intelligence, Cyber Security, Cloud, Product Innovation, Marketing, Sales, M&A, in addition to a wide background in the implementation of enterprise-wide systems.
Prior to founding QuSecure, Kosta founded Quantum Thought, a premier quantum computing launchpad for the founding generation of quantum computing companies. He also created an award-winning company named I-Span which became a leading partner in the transformation of Corporate Systems to the Cloud. After his exit from I-Span he headed Technology and Cyber Security in the financial services sector. He is recognized as one of the top CTOs in the quantum computing field and is a Forbes Contributor.
Matt
Researcher, Fraunhofer Centre for Applied Photonics
Panel II: Quantum LiDAR and Radar
Dr. Matt Warden has over a decade's experience developing novel laser-based ranged sensors for a variety of applications. His PhD at Oxford University produced a patented precise ranging technique that now forms the core of the successful Absolute Multiline product sold by Etalon AG. He has since designed the optical transceiver, signal collection and data acquisition stages on lidars which have been deployed in diverse applications including offshore renewable wind energy (making remote wind speed measurements) and nuclear waste storage (making stand-off measurements of the concentration of hydrogen gas). Many of these sensors have a sensitivity that is ultimately limited by quantum mechanics. Understanding this limit, and learning how to exploit, rather than suffer from, the quantised nature of light for laser based sensing purposes has been a fascination of his for many years.
Stephanie
Antoni van Leeuwenhoek Professor at Delft University of Technology and Roadmap Leader of the Quantum Internet and Networked Computing initiative at QuTech, QuTech
Talk 3: Programming and controlling a quantum network
Keynote: The Quantum Internet and Networked Computing
Stephanie Wehner is Antoni van Leeuwenhoek Professor in quantum information at TU Delft and the Director and Research Lead of the Quantum Internet Division. Her goal is to understand the world of small particles – the laws of quantum mechanics – in order to construct better networks and computers. For her work, Stephanie has received a KNAW Ammodo Award. Stephanie is one the founders of QCRYPT, which has become the largest conference in quantum cryptography. She presently leads the European Quantum Internet Alliance in the EU Flagship on Quantum Technologies. In a former life, she worked as a professional hacker in industry.
Alicia
Quantum Chemist, QC Ware
whurley
Founder and CEO, Strangeworks
Special Session: Key Drivers for the Quantum Apocalypse
whurley is founder and CEO of Strangeworks, a quantum computing startup that makes the power of quantum computing easily accessible and available to all. He is an Eisenhower Fellow, A Senior Member of the Institute of Electrical and Electronics Engineers (IEEE), Chairman of the Quantum Computing Standards Workgroup at the IEEE, the first Ambassador to CERN and Society, a regular contributor to TechCrunch on the topic of Quantum Computing, and the co-author of "Quantum Computing For Babies". Prior to starting Strangeworks he was a Managing Director at Goldman Sachs [NYSE: GS]. He came to Goldman Sachs via the acquisition of his second startup, Honest Dollar. Prior to Honest Dollar whurley founded Chaotic Moon Studios which was acquired by Accenture.
David
Founder, Dark Star Quantum Lab
Panel I: Quantum Computing in the Aerospace Industry
David Martin Wilkinson holds a Bachelors of Biological Science from the University of North Carolina at Chapel Hill, served as the Clinical Research Chair of St. James School of Medicine, and is passionate about pushing the boundaries of humanity's biggest problems in Space and Energy. He has submitted technical proposals to the United States Air Force's AFWERX Challenge around his IP related to next-generation energy generation and propulsion concepts, as well as a tokamak-style stellarator configuration for a nuclear fusion reactor, which he hopes to better model the physics of using quantum algorithms.
He is the initial founder of several companies including Dark Star Quantum Lab, where he developed a standard military IC sized QRNG solution, and more recently Caeruleum Software Research, where he is working on a Threat/Anomaly Detection and Visualization Platform, as well as applications of quantum algorithms for efficient spectrum management, and GPS-denied PNT.
Christopher
Deputy Director, IQC; Professor, University of Waterloo, Electrical and Computer Engineering, Institute for Quantum Computing
Panel II: Quantum LiDAR and Radar
Christopher Wilson received his B.S. in Physics from MIT in 1996 and his Ph.D. in Physics from Yale University in 2002. He started working on quantum computation using superconducting single-electronics as a postdoc at Yale. In 2004, he moved to Chalmers University in Sweden, eventually becoming an associate professor in 2011. In 2012, he moved to the University of Waterloo, where he holds appointments in Electrical & Computer Engineering and the Institute for Quantum Computing. He was appointed professor in 2017. In 2018, he spent a 6 month sabbatical at Rigetti Computing. In 2021, he was appointed as a Deputy Director of IQC. His research focuses on applications of superconducting quantum electronics to quantum information, computing and sensing. His work on the dynamical Casimir effect was named one of the top 5 breakthroughs of 2011 by Physics World.
Marvin
Electrical Engineer, FAA
Panel II: Quantum Safe in the Government and Military
Marvin Woods has served the flying public for the past sixteen years, as an electrical engineer. For the past five years he has served in the Federal Aviation Administration's Office of Airport Safety and Standards.
His areas of support are airfield power, lighting, & control, and monitoring and evaluating technology trends that impact our nation's airports.
He serves on the FAA Cybersecurity Committee Working Group and the Aviation Cyber Initiative (ACI).
Most recently he has worked with other government, academic, and industry representatives through ATARC (Advanced Technology Academic Research Center) to develop the white paper "Quantum Safe Framework: An Intra and Inter-agency Guide to Being Quantum Ready", which was presented earlier this year.
Tennin
Founder and Chief Executive Officer, QunaSys Inc.
Talk III: Materials, Oils and Gas
Tennin Yan is QunaSys' founder and Chief Executive Officer, where he leads the company's strategy, product strategy and development to make quantum computing technology industrially useful. He has deep expertise in R&D and is specialized in quantum computer algorithms and applications.
He is focused on application development for quantum computing, comparing it with classical approaches to analyze its performance. His quantum computing expertise covers machine learning, quantum chemistry, and general circuits design. He has published papers in quantum simulator software, VQE related algorithm, and photochemical reactions.
He has launched easy to use software tools such as Qulacs and Qamuy to code algorithms and take advantage of quantum computing. He engaged with Japan's main industry corporations, research centers, and academia to create QPARC, a community focused on learning the basics and the state-of-the-art of quantum computer and exploring the potential of applications for material development. QPARC has more than 60 members to QPARC more than 40 companies have learned how to develop quantum computing algorithms and chemistry related use case.
Zhanet
Co-founder, Quantum Dice
Panel I: New Opportunities for Quantum Number Generators (QRNGs)
Zhanet has extensive academic experience in designing nanomaterials gained through working in some of the world's leading research institutions. As a Quantum Nanotechnologist, with a Ph.D. in Materials Science from the University of Oxford specializing in the development of novel quantum nanomaterials for commercial applications ranging from clean energy to biotechnology, Zhanet is naturally passionate about translating quantum scientific discoveries into real-world applications. As a result, Zhanet co-founded Quantum Dice with a team of Oxford University Ph.D. and Master students as the COO of the company. Quantum Dice is an award-winning quantum hardware company pioneering the world's first compact and completely embedded source device independent, self-certifying (DISC™) QRNG device. They offer the only scalable and easy to manufacture DISC™ QRNG solution which employs advanced integrated photonics technology to produce high-quality, certified randomness from an on-chip device with a unique combination of speed, security, and versatility of integration for wide commercial applications. Alongside managing operations, Zhanet is part of the business development team where she is actively working on developing the hardware/cloud encryption, quantum computing as well as government and defense sectors expanding Quantum Dice's presence in their direct and end-user markets by setting up key collaboration opportunities.
Arman
CTO and President of Quantum Simulation Division, 1QBit
Panel I: The Novel Capabilities for Quantum Computing
Arman has a Ph.D. in quantum information processing and quantum computation from the University of British Columbia. He has been with 1QBit since its inception, leading an interdisciplinary team of researchers and software developers exploring the applications of emerging technologies like quantum computing in solving computationally challenging materials science and drug discovery problems. As the CTO of the Quantum Simulation division at 1QBit, he has led several research and development partnerships and collaborations with Fortune 500 companies that include Dow Chemicals, Biogen Pharmaceutical, and Accenture, as well as collaborations and partnerships with Microsoft, IBM and other quantum computing hardware manufacturers. Arman and his team have recently announced QEMIST Cloud, a materials simulation cloud-based service designed to leverage different advances in computing technologies to accelerate materials innovation.
Eddy
CEO, Quantum Xchange
Topic sponsor keynote
Eddy Zervigon is a seasoned senior executive with extensive operational, restructuring, and turnaround experience. Throughout his career in investment banking and corporate advisory, Zervigon has amassed an impressive track-record working with management teams to craft, refine, and execute winning business plans; hire highly effective teams; and lead successful investment monetization via sale or IPO. As a Managing Director in the Principal Investments Group at Morgan Stanley from 1997-2012, Zervigon was responsible for technology, media and entertainment and energy investments throughout Latin America and the U.S. He has been a Special Advisor at Riverside Management Group, a boutique merchant bank, since 2012 and currently sits on the board of directors at Bloom Energy (NYSE: BE) and Maxar Technologies (NYSE: MAXR). Zervigon holds an MBA from the Amos Tuck School of Business at Dartmouth College, a master's in taxation from Florida International University as well as his undergraduate degree in accounting.